Even during a nightmarish year around the world, music endured and kept us together in 2020. Below is MI4L's picks for Fav Mixes of 2020…
Bamboozle 4202020 Mixtape [Music is 4 Lovers] — Soul Clap occupies a special nook in our hearts on MI4L. Eli Soul Clap aka Bamboozle created a lovely mixture of smooth, funky and eclectic tunes for our 420 Mixtape series. Press play and inhale the meditative vibes!
– Jimbo James, MI4L Editor-in-Chief & Resident DJ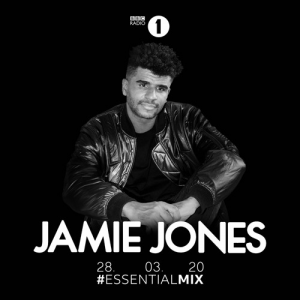 Jamie Jones Essential Mix 2020 [BBC Radio 1] — What really needs to be said about Jamie Jones' Essential Mix? He was able to truly take the listener in a journey through the best parts of house, in his signature style.
– Juany Bravo, MI4L Managing Editor & Label Artist
Traxsource LIVE! #291 with OPOLOPO — Amazing showcase of style and sound from this funky/soulful maestro!
– DuBeats, MI4L Senior Editor, Label Artist & Resident DJ
DJ Koco – Live from Japan (Glitterbox Virtual Festival)
– The Silver Rider, MI4L Senior Editor & Label Artist
Sabo & Goldcap Desert Sunrise 2020 — Since we couldn't all meet in the desert this year Sabo & Goldcap did the next best thing — they brought the desert to us!
– SAAND, MI4L Senior Editor & Label Artist
Andreas Henneberg Live 24 Hour Set [Desert Hearts] — Andreas Henneberg has crushed every single one his sets, but the 24 hour Desert Hearts set will be one to remember forever, and even hearing some of my releases dropped by him is a dream and what makes this so special to me. Unfortunately this set isn't online but if you were there then you know…
– Mitch Dodge, MI4L Editor, Label Artist & Resident DJ
Rampa vs &ME – Mayan Warrior – Virtual Burning Man 2020 — A slow intro into a drivey rollercoaster. Rampa and &ME keep you on your toes for 2 hours!
– Ramin, MI4L West Coast Podcast Founder & Resident DJ
Sasha Live at MDL Beast Festival — Live streams were hit or miss, but Sasha's set at MDL Beast Festival in the summer stood out for me.
– Simon Huxtable, MI4L News Editor
Melodia by Fleyta — My favorite sets are from Melodia Pure Ibiza Radio from Veronika Fleyta every Saturday. They upload a new set with great deep house music and amazing artists from all over the world.
– PALOMA, MI4L Label Artist & Resident DJ
Alex Villalobos Live at Vinyl Nights // Kettner Exchange, San Diego, 18/01/2020 [Music is 4 Lovers] — Alex Villalobos stood out most to me in 2020. Alex's vinyl set in January at KEX was something to be described as psychedelic cowboy space disco. It was special…
– Hylas, MI4L Resident DJ
Check out more of MI4L's Favs:
CHEERS!
– jams
Jimbo James
Editor-in-Chief
jams@musicis4lovers.com

Comments
comments