Copenhagen's Ground Plane Aerial, you may know from his previous moniker – Paxton Fettel. He has released on labels like Greta Cottage Workshop and Delusions of Granduer, and he is well on the radar of all the heads! Re-birthed into his GPA alias with a new and invigorated sound. This guy is a studio wizz kid, not only in his production but in his genuine floor up talent for the funk! Here he talks us through his charming home studio. You can feel the warmth and the vibe in this first shot!  The Theorama Records label head talks us through his most valuable and important pieces of studio kit.
---
ARP Odyssey & OB-6
A bit of a home made stack here. On top – the module version of the ARP Odyssey and below the Sequential OB-6. A mono and a poly synth respectively. The filters on both these maschines are a bit different from your regular synth filter, and I really do love what these two pieces add to the mix. Wonky and fat basslines on the arp, aswell as an incredible amount of possibility when it comes to sound design. The OB-6 is just an incredible chord/pad/synthscape maschine, but well capable of spicy acid lines as well as a stomping sub bass monster.
Roland TD-25 KW
My roland td-25 KW drum kit is definitely an important piece. I'm a drummer and until I got this kit I used to do all drum production with my fingers on an MPC or the NI Maschine. This however was a game changer. Paired up with some of the leading drum software in the world, this is an absolute monster in terms of groove making.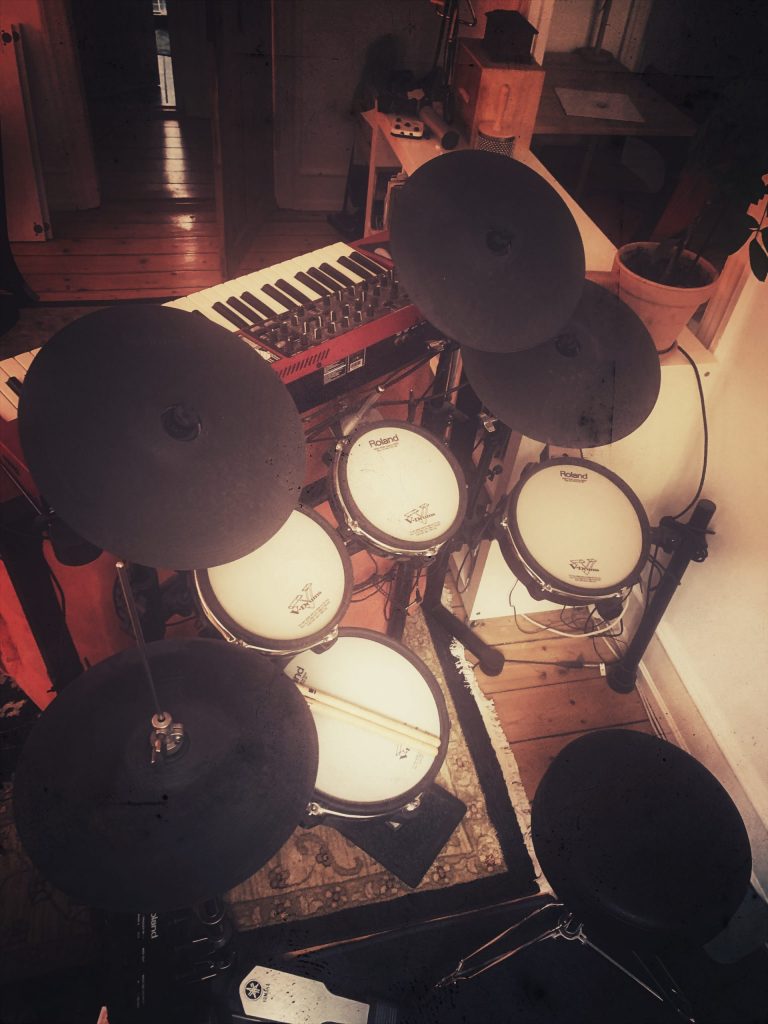 Fender Will Ray Jazz-a-caster Gold Leaf  & Sandberg California Masterpiece Jazz Bass
Some of my most important tools in my work, and also a joy to play. I spend much time with these to, trying to progress my playing and come up with new ideas and such. Especially for the funky and jazzy stuff these are key to the sound. Of course all the pedals and processing units play a big part in making them sound good, but the playing and the instrument itself also has alot to say here.
Moog One
The One and only. Last thing I've aquired for the studio. And probably the last thing I'm gonna buy for a while. It is such a versatile machine, capable of doing almost anything, and it does it so much in it's own moogy fashion. Love this to shreds, and I still don't know half of it's features very well after two years of using it, hah.
-Ground Plane Aerial
'Champagne Test EP' is out now on Theorama Records!
Turn it up & enjoy!

Comments
comments