Multi talented man of the moment and Colombia's hottest export right now, Felipe Gordon, is about to drop his Clasico EP on Brooklyn's Razor-N-Tape Reserve Imprint.  Ahead of the release, he talks us through where the magic happens, in his studio at home in Bogota.
---
Multivox Multiecho
Well, this is a super rare tape echo I found recently in an audio market in downtown Bogotá. I was able to fix the whole mechanism and change the tape and now it is one of the secret weapons of the studio, is amazing for guitars, vocals, and synthesizers, it has this dark vibe, it's lovely!
Well, this is one of the synths I always wanted when I Iwas younger, it was Korg's answer to the success of the Juno 106. It's an amazing analog vintage poly-synth, which I have to accept is my main thing when it comes to digging for studio hardware. I love Korg's chord mode on this model and the Poly 61 which I own too. It's lovely for house music <3
I bought this bass back in 2019 when I was touring in the US. It has the right action, and it feels super smooth. I've been playing only for 2 years now but I'm completely in love with what you can achieve with the right tone. Also, I'm a huge fan of playing everything in my own tracks and making basslines is super fu. I've been using it like crazy and it's one of my favorite pieces of gear in the studio.
I bought this one in Germany on a European tour. I always wanted to try making my mixes on a tape format machine. I'm after a reel to reel now but the sound of the cassette tape is totally different. It's brighter and it has a lot of compression in my opinion. I've been using this one for all my remixes and some of the tracks of my album were mixed on it too. It's a lo-fi vintage feeling <3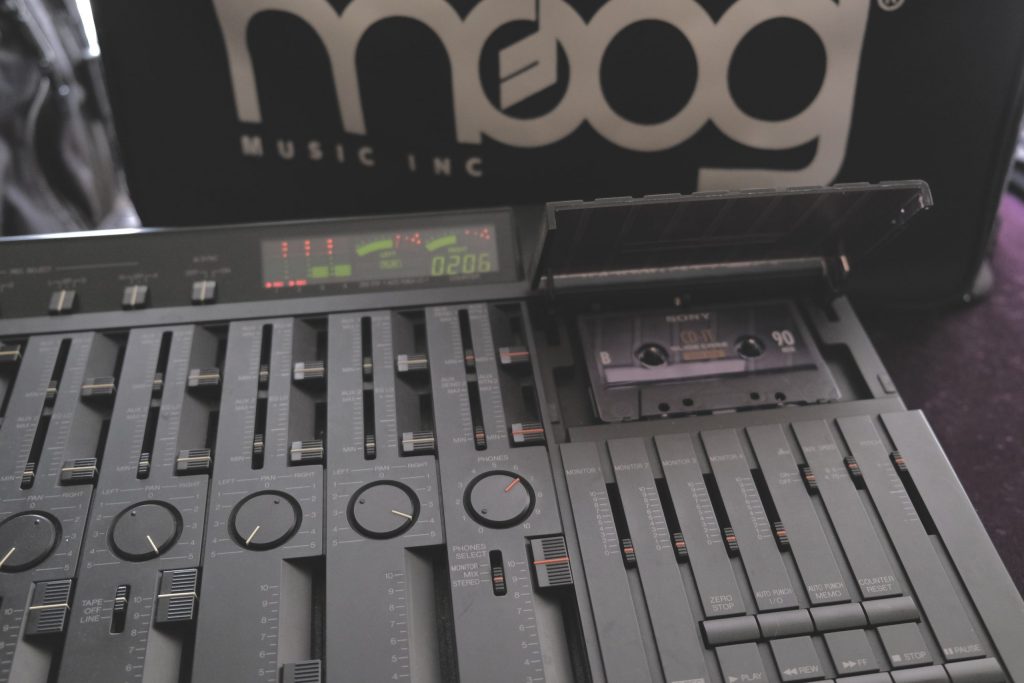 This one is pretty rare. This is a mixer BOSS made back in 1979 specially for their drum machines and synthesizers. It looks like Chernobyl equipment because of those beautiful vintage knobs. It has this AMAZING built in distortion which I've used A LOT on all of my acid tracks. The 303 sounds like a bull! They are pretty rare but there's a new company making a clone called PRO2, I've seen Ian Pooley using it!
-Felipe Gordon
Felipe Gordon released his 'Clasico EP' on Razor-N-Tape December 10th.
Turn it up & enjoy!

Comments
comments