Exit Festival is one of the most essential dance music festivals in the world.
It is famous for its dramatic setting in a Serbian fortress and very much set the standard for the swathes of European festivals that have followed in its wake.
In 2019 it is as vital as ever with the likes of Peggy Gou, Charlotte De Witte, Paul Kalkbrenner, Amelie Lens, Maceo Plex and many more all lining up this July.
The weather was kind to us this year and again the event passed in a whirlwind of great memories, so here are six of the best sets we saw.
Maceo Plex and Carl Cox
These two are some of the biggest draws in the world. Add in the fact that they played in the Dance Arena during sun up and you have a real shivers down your spine moment. First up were the astral styles of Plex, who seemed to enjoy his tasteful techno set that included some throwback gold like CJ Bolland's 'Camargue' and Faithless's 'God Is a DJ (edit)' and really won everyone over. Then came the harder techno of Cox who was one of the main draws of the whole event. He drew plenty of noise for the crowd and dipped into all styles with technical skill.
Paul Kalkbrenner
German artist Paul Kalkbrenner is a techno giant. He is well known around the world for his huge shows and at Exit in the Dance Arena that was no different. He served up a spellbinding live performance on the No Sleep Stage that was complimented by some mad visuals and lights and lasers that made it feel like you were flying through space on his rolling drum lines and cosmic synth lines. What a ride.
Adriatique
This Dynamic duo have become big names in house in recent years. They have now been in the game for a decade marked that recently with a new X EP on their own Siamese label, which also happened to also be the tenth release on it. They opened up the Dance Arena in style, with a real masterclass that showed their range of styles form deep to vocal to harder house and tech. They even dipped into some classic trance with Push – Universal Nation which really got hands in the air.
Solomun
Of course, when the Dynamic label boss is in town, so are legions of hardcore fans even if the eater played a little havoc as a storm passed through Novi Sad. The big man is a real draw now and this year he brought his unique +1 concept to Exit for the first time. It's his own weekly party at Pacha that finds him playing a solo set, then a guest doing the same, before they go back to back. Here it was mournful techno masters Tale Of US who he paired off with him to go deep into melancholic techno after Solomun's own prog laced house set which was layered with emotive melody and supple drum work. Also on this stage on night four, TTP 2.0 (aka Marco Nastic and Dejan Milcevic) were hometown heroes embraced by the local crowd and really cheered on throughout their slick selections.
Jeff Mills
Space obsessive and techno pioneer Jeff Mills always comes correct on the big stage. He won the crowd over early here by dropping his much loved classic The Bells. People went bonkers and from there his pummelling 909 drums and sleek, futuristic, cosmic synth lines melted minds and kept everyone locked into a state of hypnosis. It was the sound of a real master at work.
Dax J
If you wanted to be blown away by the physical, visceral power of techno, there was nowhere better to be then Dax J. He blew away the crowd with an unrelenting set of meaning drum programming and brash synths that sounded great on the huge system. The London born, Berlin-based artist is right at the top of his game at the moment and it showed in how he had the crowd eating out of the palm of his hand.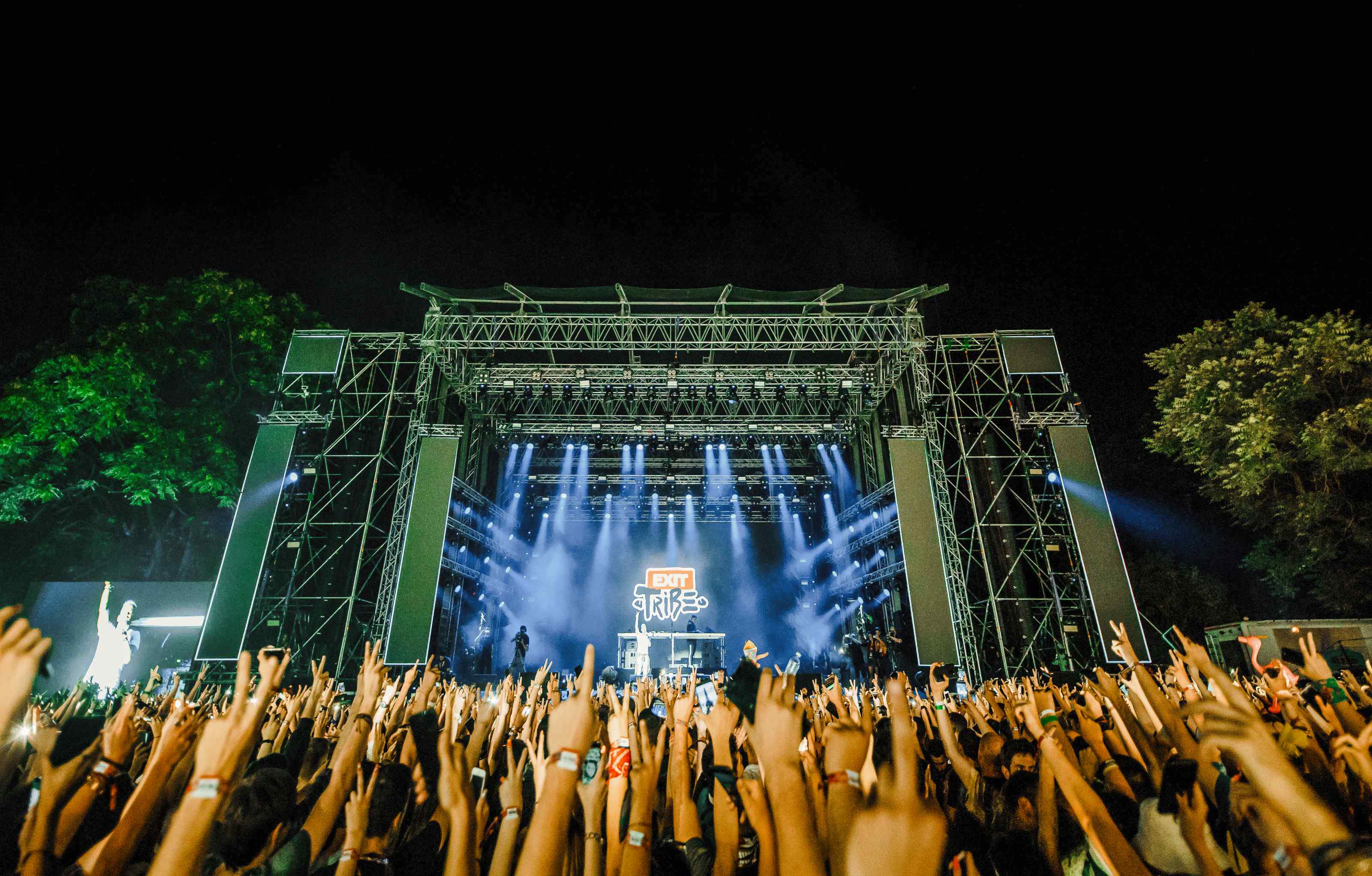 Comments
comments