"Every Single Day" is a statement about all the routines we find in our daily life; waking up, have a coffee, bring the kids to school, go to work. But also about the passion and obsession for the music that is consistent on a daily basis: studio work, buying vinyls, getting inspired.
Crafted with a nostalgic and persistent rhodes melody with a profound bass, Every Single Day brings you into a languorous mood well contrasted with an ongoing drum section that keeps things going on with that touch of funk & jazz influence; that funky bee sound, pronounced bass on the first measure.
On the remix duties Heat Up Music welcomes Max Telaer with his sublime approach on 'Every Single Day' with a deep organic harmony and stunning swinging drums typical of his signature sound.
"Every Single Day" (Max Telaer Remix) will be out, exclusively on Beatport, on July 12th, via Heat up Music.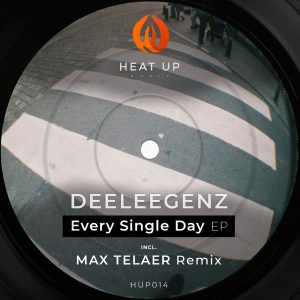 Artist: Deeleegenz, Max Telaer
Title: Every Single Day EP
Label: Heat Up Music
Release Date: 2019-07-12
– jbravo
Juany Bravo
Senior Editor
jbravo@musicis4lovers.com

Comments
comments