After meeting via London-based Afro House parties, Jalal Ramdani links with Mr Silk, Team Distant, and Mel D for a stunning new package that includes Simo Moumen and Adjuma remixes.
Unrivalled Botswana masters of percussion, Team Distant join forces with breakthrough Moroccan mastermind Jalal Ramdani and UK Afro House activist Mr Silk plus vocalist Mel D for 'Sesa'. The song is about a young African boy who refuses to take the ways of the god, based on a story of the Lunda people of DRC.
Team Distant have released on Madorasindahouse and Celsius, while Jalal Ramdani is currently at the forefront of the Afro House scene, with his recent world tour in Tulum/Miami/Ibiza alongside the likes of Angelos and Sounds of Rituals, not to mention upcoming breath-taking releases on Blondish's Abracadabra, Moblack and Madorasindahouse, in collaboration with his friend Mr Silk.
On the stunning original, skeleton-like bones click and shake to a bass drum pulse while a low horn drone lingers like a dark storm cloud. The story of the vocals punches through with wails and chants, bass and synth, all making a hypnotising and haunting sound.
Adjuma is another newcomer to the scene who announces himself in fine style here. His tasteful remix has a sombre tubular bell motif while the vocal evolves over snapping snares and tight bass drums. Stripped back, but with jazz feelings and smartly evolving melodies, it is another profoundly absorbing track.
Simo Moumen has been producing for a while in different genres, and Sef Kombo has already supported their remix. Drums and sequencers play across each other in suspension with crisp percussive stabs. The rhythm empties to reveal a softer, earthier vocal, and the undulating synths rise again to carry you away in a groove.
'Sesa' is a storytelling package of deeply pensive sounds from the connected crew.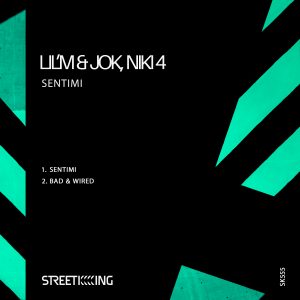 Artist: Team Distant, Jalal Ramdani, Mr Silk ft. Mel D, Adjuma
Title: Sesa EP
Label: connected
Release Date: 2021-07-23
– jbravo
Juany Bravo
Managing Editor
jbravo@musicis4lovers.com

Comments
comments