Hailing from the years of acid rave and continuing a legacy with their label, Connected, the Stereo MC's appreciate the talent of new artists that they can put releases out with whilst furthering their own signature percussive sound in the studio.
Now with the approach of a new compilation album entitled 'Connectedbeats edition 1' and with the previous flurry of strong vinyl and digital releases featuring David Mayer, Flashmob, Skatman and Re.You, we wanted to find out more from the two prior to this new highly anticipated release.
The upcoming album and all latest releases from the label can be found here: connected.co.com
Hey Rob and Nick, thanks for taking the time to chat with us today! What are you up to at the moment? 
It's a busy time for our label, we have an LP release from Skatman out at the moment followed by Da Mike and Lazurusman and then a Various Artists LP (connectedbeats edition 1). Our live schedule has also been busy and we're making some vibes for a TV documentary. We should be out DJing in a week or so in Berlin too."
Firstly, can we talk about when you first formed in the 80's. Being a crossover act which utilised both electronic and Hip-Hop elements you must have been involved in two very exciting, fresh scenes. Are there any stand out moments such as raves and parties or shows that you were involved in and were particularly memorable? 
In the early days we'd try to get gigs in clubs around central London, take our cassette player and mic and get the night bus home. We played at The Mud Club when we had our first instrumental pressed and the vibes at those places, like Heaven and even the Wag, were really exciting. Mixed crowds, many sounds, crazy fashions and collisions of music culture. I went to Bay 63 in Ladbroke Grove to see 23 Skidoo and the Cookie crew and it had a feeling of being in New York in the summer. I remember Stetsasonic at the Electric Ballroom in Camden. They had a live drummer and started the show with pure drums, it was the best 30 seconds of drums I have ever heard and then the PA blew. Seeing Run DMC, PE, Eric B and Rakim, EPMD in Brixton Fridge and then Troublefunk another time.
The acid raves were a new experience, I have never seen people do things on the dance floor like that before or probably after, it was like hypnosis and loss of all inhibition with musicians jamming in the booth. I Think some of those jams were in Klink Street, as we had a studio in East London for the record label we had with Jon Baker and Ritchie Rich called 'Gee Street'. Orbital (previously called 'D&S Building Contractors') recorded sessions down there which Nick (kind of) engineered for as he was the only one who knew how the gear worked. There was a guy from Chicago who used to come and record also (think it may have been Bam Bam (Where's Your Child?)). I gave him a lift in my Mini, he'd never been in a car so small, he was a big guy.
Alongside this we were doing live shows, some of them in testing situations in the underground Hip-Hop scene and sometimes dash into a club and vocal one tune – then we started touring.
Your sound has undeniably evolved considerably from straight Hip-Hop in the 80's to sounds which embraced Rap and Dance with songs like 'Connected' to the percussive House and Techno you're creating at the moment. Do you think it's important to keep evolving and what prompted you to adapt your style over the years? 
I guess for us the important thing about music is its energy and emotion, experimentation and trying new things rejuvenates the process and listening to what's happening now keeps the desire to change alive. For us to be involved in underground dance music now is really a return to our roots.
Your 'Connected' label is now in its fourth year and is nearing the 50th release mark. How do you choose artists for the label, is there a certain style you look for? 
We aim to release club music with a certain quality, this is not about it becoming commercial. We're becoming more at one with the area we're working in and really are looking for originality and inspired ideas and fresh grooves within this area. I don't think there's a formula, maybe having a good foundation and positive outlook and respect for the artists on our label, it naturally starts to get a life of its own.
You also have two exciting releases scheduled to come out from Da Mike & Lazarusman and the compilation 'connected beats' which features a track from you guys on it. Can you talk us through your processes for creating the track and why you decided to feature it on the compilation rather than release it on its own? 
The track came from an old idea from some time ago with some chords I played on an old piano I have at home, then I sampled some notes from an African thumb piano I picked up in Brixton market and sequenced the chords with that sound. I re-worked the whole thing using a synth through a vocoder, put some new drums to it and quite like the vibe of just the music leading with the beat coming in at the end. Its unusual but we have a vibe for that and we thought it was something different for this compilation. We look to get studio time in whenever we can because it would be great to have a Stereo MC's release soon, but it will come naturally.
We've seen that you've been on a live tour recently across the UK with a lot of love and support on social media. What can people expect from your live shows? 
360 degrees of Stereo MC's: energy, connection, rhythm and stimulation.
Finally, what have the Stereo MC's and Connected got in store for the upcoming months?
Our label is busy, we have more gigs, getting in more studio time and maybe concentrate on getting nights to showcase the label and some of its artists – making sure to take a day or two off to be with the family.
Thank you both and hopefully catch you soon!
Keep an eye out for the debut compilation album 'Connectedbeats edition 1' which will be dropping on 9th August 2019 from Stereo MC's label 'Connected': connected.co.com
---
Follow Stereo MC's on:
Resident Advisor | Facebook | Soundcloud
---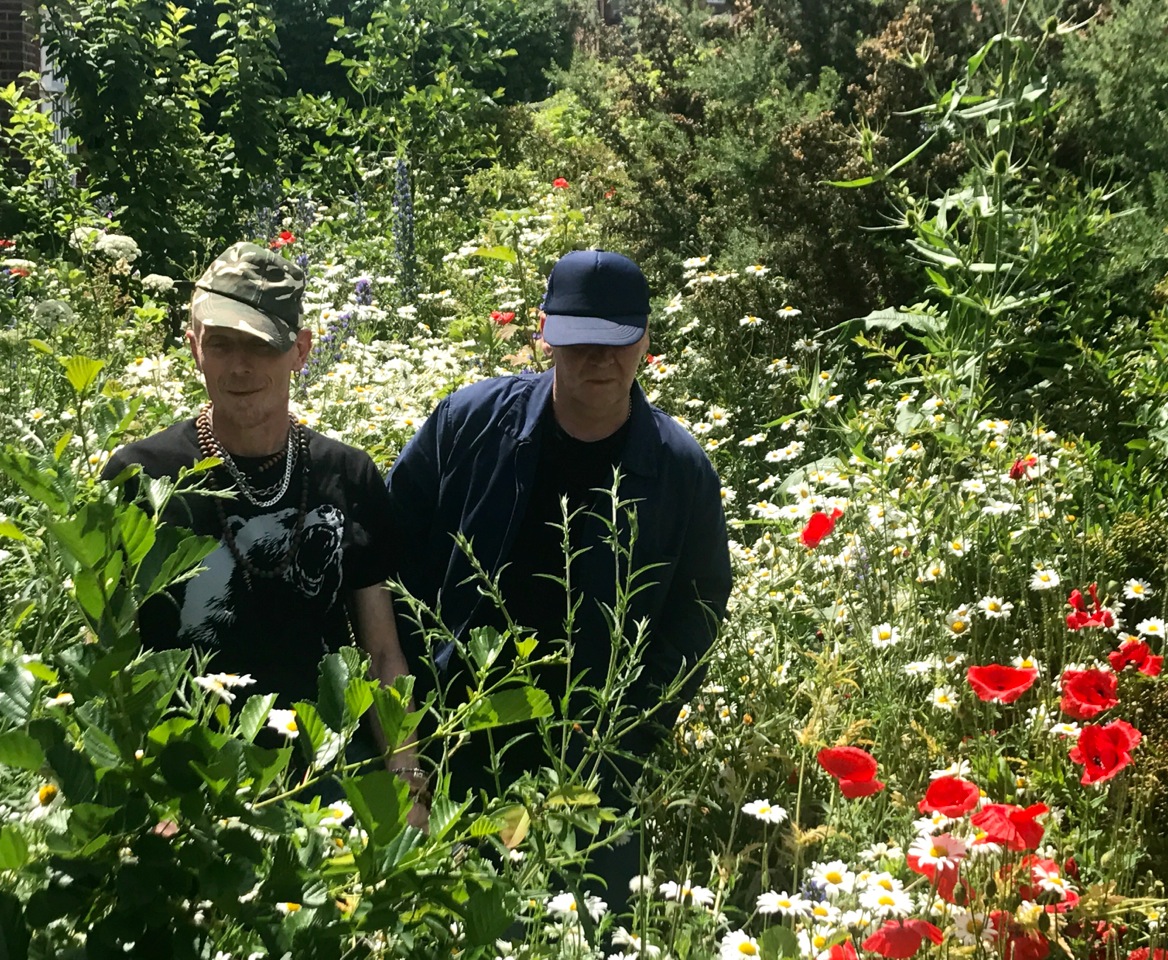 Comments
comments