Label boss Claudio Ricci takes care of the seventh release on his own, now vital label, while Tiefschwarz, Florian Busse and West & Hill provide remixes.
Ricci has spent his life in dance music and all those experiences very much infuse his musical work. He has played major clubs like Space and Monza, hosts his own Ibiza Global Radio show and has put out his music on labels like Compost, MoBlack and Sudam. This eclectic but groove focused label is his latest concern and has very much turned heads with its first few fantastic releases.
This is another gem that features Ricci's 'Enkiyama', a slow burning, patient techno track with real synth elegance. The futuristic vibes come from deft keys and pads and will lead to some spiritual moments in the club further helped by some ghostly female vocals that appear midway through.
On the remix dials he's enlisted West & Hill. West & Hill is a Dutch artist making moves with his exquisite, synth laden sounds. His tasteful rework is filled with melody that builds in layers and slowly but surely lifts you off your feet and into a zoned out state.
These are four deeply moving and timeless tracks that exude real class and mark another high point for both label and artist.
'Enkiyama' (West & Hill Remix) is out on July 12th, via Stripped Down Records.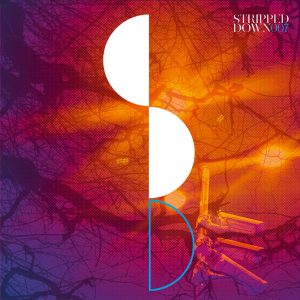 Artist: Claudio Ricci, West & Hill
Title: Enkiyama EP
Label: Stripped Down Records
Release Date: 2019-07-12
– jbravo
Juany Bravo
Senior Editor
jbravo@musicis4lovers.com

Comments
comments