Austria's Elian Dust joins Safe Underground to release two energetic house originals entitled 'Yeah' EP.
Elian Dust has been rapidly making a name for himself in the dance music world after his 'Movin' track on Huambo Records picked up heavy support from Pete Tong on his BBC Radio 1 show. As well as being a welcome guest with his former alias on many stages across the globe such as Nikki Beach in Miami, Privilege in Ibiza and Sziget and Balaton Sounds festivals in Hungary, Elian continues to steer his sets and productions towards his reputable infectious style which can be heard on labels such as Vagabond Recordings and Seveneves Records. 'Yeah' EP sees Elian join Deepshakerz's Safe Underground imprint following names such as Josh Kalker, Agus O, Melohman and many more.
'Yeah' kicks off the pack with shuffling percussion fused with irresistible vocals and tension-building leads together forming an effervescent, club-ready house cut before 'The Nice' rounds things off with rhythmic atmospheres, choppy vocals and pulsating grooves throughout.
Elian Dust 'Yeah' EP drops on Safe Underground on 1st November 2019.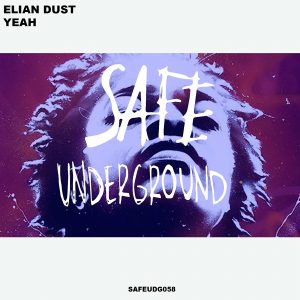 Artist: Elian Dust
Title: Yeah EP
Label: Safe Underground
Release Date: 2019-11-01
– jbravo
Juany Bravo
Senior Editor
jbravo@musicis4lovers.com

Comments
comments