Having established their credentials as heavy hitters in a UK house sound, with tracks like 'Renault Sport' and 'Apricot' receiving Radio 1 plays as well as finding themselves on huge Spotify playlists, the Cortese duo slam their way back onto Eton Messy Records with driving track 'Clam Factory'.
Due out in September, elements of garage and tight breaks collide, funnelling into an energetic groove then cooling off with soothing jazzy keys and airy sax. Already proving themselves as varied producers with an ear for fresh, modern takes on dance music, the Brighton-based Plaza label-heads just keep adding strings to their burgeoning bow.
Clam Factory is out 9/18/2020 on Eton Messy Records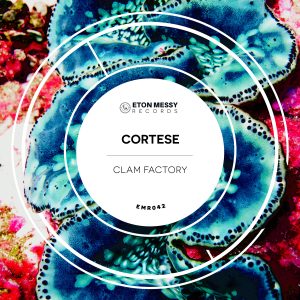 Artist: Cortese
Title: Clam Factory
Label: Eton Messy Records
Release Date: 2020-09-18
Turn it up & enjoy!

Comments
comments