Long-time Get Physical Music label associate, and multi-talented artist Pezzner has contributed to the electronic music scene for over a decade. He now returns on Get Physical Music with 'Body Language Vol.22 by Pezzner', featuring label boss – Roland Leesker, Jazzuelle & Lazarusman, James Curd and many more.
We caught up with Pezzner to hear about his return on Get Physical Music, previous remixes with legendary artists including Groove Armada, Underworld and Josh Wink, as well as his own series with Creative Live, upcoming events and projects.
---
Hi Pezzner, thanks for chatting to us. You've been a Get Physical Music associate for a few years now, we'd love to hear about what it's like to work with Roland Leesker and the team?
I would say Get Physical has always been kind of a best case scenario for me. They have been very welcoming of my craziest ideas, and that's been quite nice for my artistic development. And everyone unilaterally Roland, Mirjam, Jan, Phillip, they make a well oiled machine, plus they wonderful humans to work with.
Your latest release is another addition to the label's 'Body Language' series and features many of Get Physical's popular faces, including label boss Roland Leesker, Jazzuelle and Lazarusman. Can you tell us a little about your selection, how you made your choices and whether there was a particular sound you had in mind?
For Body Language 22, the label wanted to focus on tracks that are exclusive to this release. Right off the bat this posed as a challenge because we couldn't consider any pre-released tracks so my job as a DJ became somewhat of a partner with the A&R of the label to curate a truly original collection.
So this mix came together in several phases. The first phase was the outreach process, which was probably the longest part. I sent emails to my producer friends, and posted call outs for submissions in various groups. I think in the end I collected a hundred or so demos from artists ranging in styles from deep ambient to heavy dark techno to afro house, disco and so on.
As the submissions came in, then came the 2nd phase – the more difficult process of deciding the 'pool' or rather the tracks that I would select for this mix that really resonated with me. So much music came in, but as any DJ can understand deciding what you are going to play is a very personal thing. I picked tracks on this compilation that gave me chills, songs that really grabbed my attention but also worked together well enough to create a sort of narrative.
I also wanted to showcase the culture that I come from. In Seattle and the greater northwest of the US we have such a wealth of talent that really needs to be heard and we really have a voice that I believe is unique to the rest of the world. So I felt I should include the sound of the northwest house music scene with artists like Chick Iverson, Fritz Carlton, Jon Lee, Attlee Treasure, Andromo, and Tokita. 
The curation process was also aided by Roland Leesker handing me submissions that have come in from the label side. Songs like Jazzuellle and Lazarusman's 'Forget Me', Radio Slave and Thomas Gandy's brilliant reversion of Francesco Tristano's 'Place on Lafayette' and Arnold From Mumbai's future classic 'Roots'. When Roland sent me 'Believe' I wasn't even aware the tune was his own, but it went straight to the top of the playlist. It's such a jam!
Tomaz Guiddo and Piro's 'When The Night Comes' blew my fucking mind. When I heard this tune I couldn't believe that I had the option to showcase such a giant piece of work on my compilation. It was so important that I fit this tune into the mix that I rewrote 'I Am You' so that it was designed to mix 'When The Night Comes' sonically and musically. The arrangements fit exactly. Try it yourself, It's a fun mix.
Your tracks on the album showcase a variety of different house styles, including your Body Language remixes of A.Treasure & Dawn Pemberton 'Running' and Arnold From Mumbai 'Roots'. Can you tell us about the experience of remixing these tracks? What software do you tend to use and are there any go-to tools you tend to reach for in the studio?
Body Language 22 like no other mix I've done in the past. Its admittedly a studio project. I did not mix this compilation live in one go, but rather I wrote the mix similarly to how I write songs. It was created in Ableton and some of the tracks were designed specifically for the mix by literally writing the tunes inside the master mix project file. 
My mix of Arnold From Mumbai's 'Roots' alone accounted for 20 or so audio tracks, some of which had MIDI routed from Ableton to Reason's Grain Synth and audio back to Ableton. Jon Lee and I started Bongo Relampago in his studio, but the arrangement for the song and mix down actually happened in the Body Language full mix project – 15 more tracks. Arturia's Buchela Easel emulator, Reaktor Razor and tons of percussion sounds. Saint Andre was created from beginning to end inside The Body Language Ableton mix using track upon track of Reasons grain synthesis and Arturia's Prophet. I also used quite a bit of East West Sounds Online scoring tools to generate the voices and crescendos in this song.
The remix for Atlee Treasure's & Dawn Pemberton's "Running" is actually a revamp of a remix I produced for them around eight years ago, the original was never released. I produced this version for the Body Language compilation and later there will be another version released on the Hunt & Gather label.
I Am You was created in FL Studio using Native Instruments Battery Arturias's Synclavier Emulator and DX7 you can actually see a DAW playthrough of this song on my YouTube channel if you really want to get a look under the hood.
In the end the entire Body Language 22 Ableton project had some 120 audio tracks and was very granularly mixed to be listened and danced to.
You have also remixed the work of legendary artists including Groove Armada, Underworld and Josh Wink in the past. Can you tell us what it's like to be called upon to remix some of the biggest names in the industry and can you mention a few 'star' moments in your career?
It's an odd blend of rewarding and humbling. My 18-year-old self would never have imagined that my body of work would actually be linked to Underworld, Roy Davis Jr and Groove Armada's catalogue, or that one day I would be at the grocery store shopping while talking on the phone for an hour with Josh Wink about being a new parent and trying to make it work as an artist. 
One of my tracks on Systematic, 'Birdsong' is actually a very loose cover of 'Daylight' by RAMP, and in order to license the publishing on the tune I had to make some phone calls to figure out who was the current licenser, so I went on to discogs and found who was holding the license and dug up a phone contact. When I called, a woman answered the phone just "hello?" like, I called someone's house phone. I told her that I was calling regarding licensing this tune, and she said: "hold on. Let me get Roy", and I spent the next 15 or so minutes talking on the phone with Roy Ayres about the creation of this tune and he went on about the 'Come Into Knowledge album', how it was recorded at Electric Lady, and about how RAMP stood for Roy Ayres Music Production and pointed me in the right direction for licensing it. It was absolutely surreal having a conversation with such a legend.
You also hold masterclasses teaching artists how to compose and remix tracks with Creative Live. What made you decide to spread your knowledge with others and how did the classes come about?
So my class with Creative Live was oddly specific, as Creative Lives classes tend to be. My course was less about how to and more about how I do. So I went in and explained how I remix songs using FL Studio and native instruments software. For this class the course example was a song from Tone Of Arc which we licensed from Om Records. I don't do these quite as often these days because my workload doesn't allow me to spend much time creating curriculums. But, I often have people who want to have me join them in the studio to help them see their productions from a new angle and I find it very rewarding to help people become the best artist they can be. 
You previously recorded music in the 90's under 'Jacob London' with Brit Hansen on Classic Music Company, how and when did you make the transition to go solo? Can you tell us how your sound has changed since those early days?
Brit and I have such a long history. We are besties and we start writing music together in 1992 in high school and worked on music constantly and have had the best times together traveling around and making crazy party jams which really speak to the sense of humour we have when we get together. 
I actually hadn't completed any of my own tunes until around 2007. I left my day job to pursue a career as an independent artist and I had to make my own tracks. But of course the vibe and sound of my own music had a completely new style and tone. I didn't have Brit to voice these ideas off of and the sound that I was producing was very deep and heady. Now I've been at writing my solo music for over ten years and my sound continues to evolve. I'm not exactly sure where I'm going with my sound though. Each tune is really on its own.
You've already started this year with a few events including 'The Breakfast Club' with Shameless productions in Seattle and Dirtybird alongside Joeski & Black V Neck at Public Works in San Francisco. Can you tell us some more about these events? What's the US party scene like and have you got any other major events you're looking forward to this year?
Shameless is an institution in Seattle. Some of my earliest shows were with them. Every year they host a day party on New Years Day and this year I got to join them with John Tejada, Tara Brooks, Jay Tripwire, Mary Droppinz and some of Seattle's finest. They also had a surprise set by a marching band! Such an amazing time. If you are in Seattle and they are doing a party, it's not to be missed. 
The party at public works with Back V Neck and Joeski was a riot. People were definitely having it that night. I'm really looking forward to my next show, in San Diego on the 31st for The Deep End which will be a proper underground classic old school warehouse spot. 
Can you name three records that have particularly influenced you as an artist and tell us about their impact on you?
For sure. I've been doing this for quite some time and I've noticed that over time my sound definitely changes and I become re-infuenced by new music so rather than share early inspirations, here are some relatively newer tunes that have really caused me to rethink things.
SFire – Sfire 3 (John Talabot's Bubble Metropolis Rework)
Lately, I've been gravitating toward these raw analog sounds with grit and dissonance, but what really grabs me about this tune is that halfway through, at the top of the crescendo, Talabot introduces a bit of sound design, something that could very well be happening outside of the room and brings it in to be part of the experience. It's confusing, as the bassline swells to almost atonal grit, we hear police sirens coming and going and when it's played in the right room, with the right sound it becomes the most blissful chaos. This technique has totally grabbed me and I have found myself experimenting with a bit of chaos in my own tracks even more because of it.
Joe – Studio Power On
I'm a huge Joe fan and his percussive sound design centric approach to music. Joe's early works live in the fringe of dubstep and grime but his artistic angle is something that I really wish we would see more in house music. And I find myself wanting to push in that direction more and more.
Henrik Schwarz – Take Words In Return
Every time I listen to this song I hear new things and it causes a spiral of ideas. Like most of Henrik Schwarz's body of work, It's just a truly unique and thought-provoking piece. 
Have you got any plans for 2020 as a DJ and producer that you'd like to mention?
My partners, Doza, Michael Manahan and I have some new things in the works on the Hunt & Gather label including return of "The Native Language" this spring. But first we have a new party jam by the scientist known as Meatwood Flack called "The Needs" along with a remix by Seattle's own "Lipps". We also host the seasonal Hunt & Gather "Diversion" parties, the next one on the 7th of February with Doc Martin at Kremwerk.  Not to be missed! 
Hunter & Gather Winter Diversion: Doc Martin with Pezzner in Seattle, Washington tickets can be purchased here:
Dice
Thanks for joining us Pezzner, we will keep an eye out for your take on the Body Language series and upcoming gigs. We can't wait to chat with you again soon.
---
Pezzner 'Body Language Vol.22 by Pezzner' is out on Get Physical Music on the 31st January 2020.
Pre-order here:
---
Follow Pezzner on:
Instagram | Facebook | Twitter | Soundcloud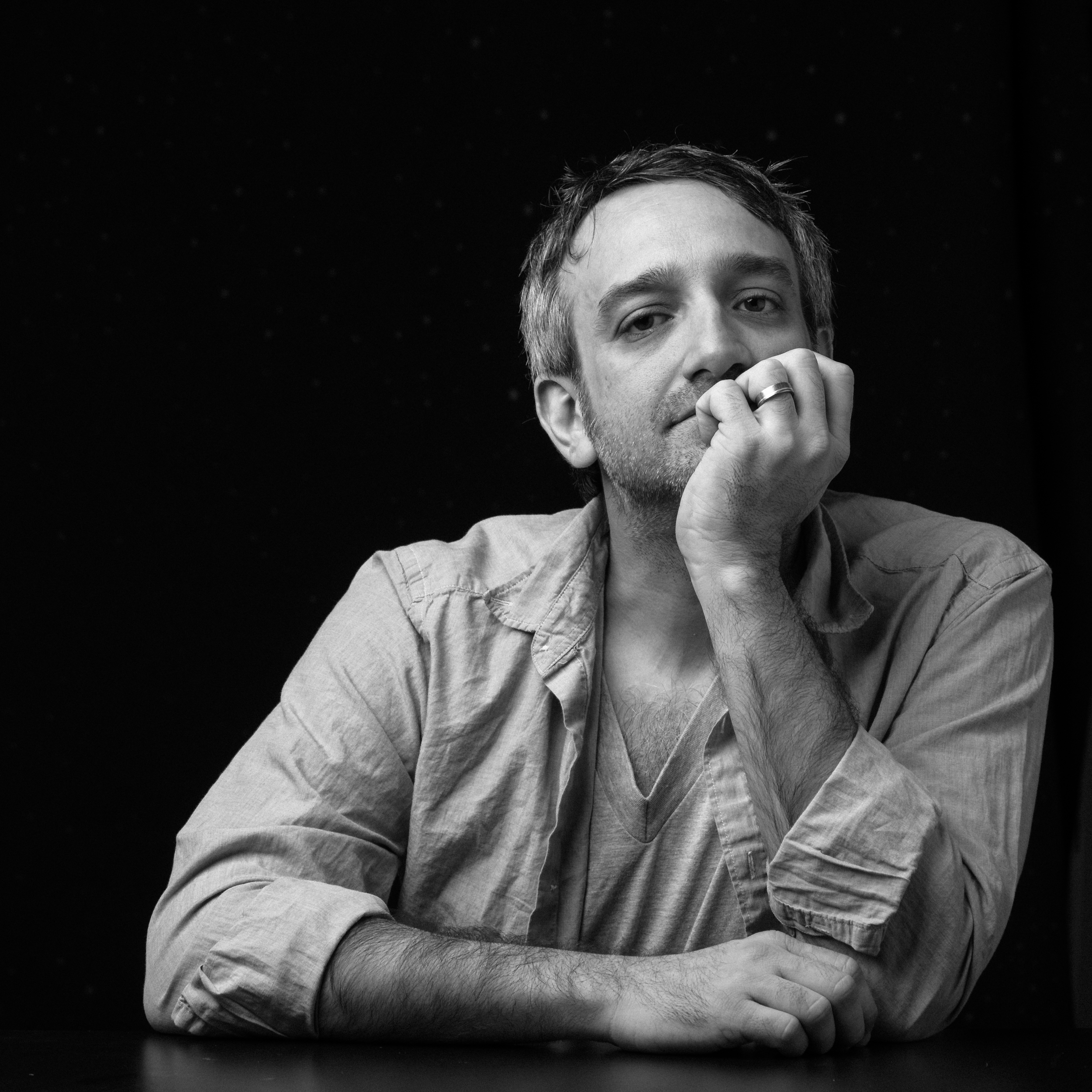 ---
Comments
comments