Since opting a solo career from his Nature of Music duo last year, Kian has been cooking up a beautiful storm for his eager listeners. His eccentric beats and groovy tunes are prone to keeping you on your feet and dancing the night away. This month, Kian returns to his humble abode, CODA, along with his talented friends to bring out the underground techno frenzy. You'll vibe along to Kian's specially curated list of artists, including names like Gera P, MRKG and duo Leila N Marek. Paired with superior sound system and eccentric productions at CODA, this night is definitely one to attend! We had the chance to chat with Kian about his music growth and his upcoming show, here's what he had to say!
When and what was your 'aha' moment when you knew you had to pursue music? 
I'd say the first time I saw Deep Dish playing at The Guvernment back in 2002. I had just moved to Canada and I didn't know much about the club scene or this duo at the time. I had actually been brought there by a friend of mine who was well versed in the scene. For months he'd been saying "you need to come see my uncle play"… well it turned out that his uncle was Sharam.
How do you believe you have developed since you began DJ'ing? Has your sound changed at all?
Yes, I experimented with many genres of electronic music over the years, but I was always listening to a variety of sounds such as Pink Floyd, Nirvana, Metallica, Peter Gabriel, Robert Miles, Tupac… a lot of New Age music like Buddha Bar, Chris Spheeris and Oliver Shanti. From there, I dove further into electronic music and compilations like Global Underground and Nubreed series with artists like Danny Howells, James Lavelle, Sven Väth, Hernan Cattaneo, Danny Tenaglia, Sasha, Digweed, James Holden, Deep Dish and many more. Around 2007, a friend of mine from Germany introduced me to the music of Kollektiv Turmstrasse, Yapacc, Dub Taylor, Lawrence and so many others who have been tremendously influential on my sound as an artist.
"So we arrived at The Guvernment, and let's just say my world changed that night. I still consider Ali to be one of my greatest influences to this day. What an exceptional artist!" – Kian 
Toronto is filled with unique venues for musicians to perform in, what is your favourite spot to play in the city and why? Describe to us the crowd, atmosphere and overall experience…
Well, if I'm being honest – the present day Toronto will never compare to what the landscape looked like when I first started playing with Mazi as Nature of Music. At that time, the city had such a diverse selection of venues. Places like System Soundbar (which to me, will remain one of Toronto's best dance clubs), Joel and Steph's Footwork nightclub, the Platform parties run by Alex and Jeremy, and the Promise parties by David and Irving, not only helped to launch my own career, but also offered unique experiences to clubbers on any given night. I'll always be grateful to call these guys my family.
 I'll also always have very fond memories playing at Cabal, lots of amazing talent came through those doors thanks to Borzoo. Unfortunately, today's city's by-laws, inflated rent and other obstacles have created an environment where it's pretty difficult to run a night-club now. That, plus Toronto's summer season is pretty short- we don't have a lot of opportunity to throw outdoor events. 
If I had to choose my current top venues: obviously CODA has a beautiful sound system and an intimate dance floor. The Promise Cherry Beach Sunday parties, Nabil and Jordana's Summerdaze events and Electric Island have been among my favourite summer series since the start.
 I can't mention current and past favourites without giving a shout out to my sisters from Montreal- Pascal and Sophie. Their High Heels Prohibited night at Le Salon Dome was Nature of Music's first push into Montreal's club circuit. It lead to future bookings at Stereo and Stereo Bar. Thanks and respect to our brother Nadir. 
How did you pick the line-up for the CODA show on Saturday (July 6th), have you played alongside all of these artists in the past? 
Yes, all of these guys are part of my family. They are great artists, talented people and I believe in every one of them. I wish I could have added more names, as there is so much great local talent here, but unfortunately the slots were limited… 
You can get tickets to Kian's show at CODA here and RSVP to the event!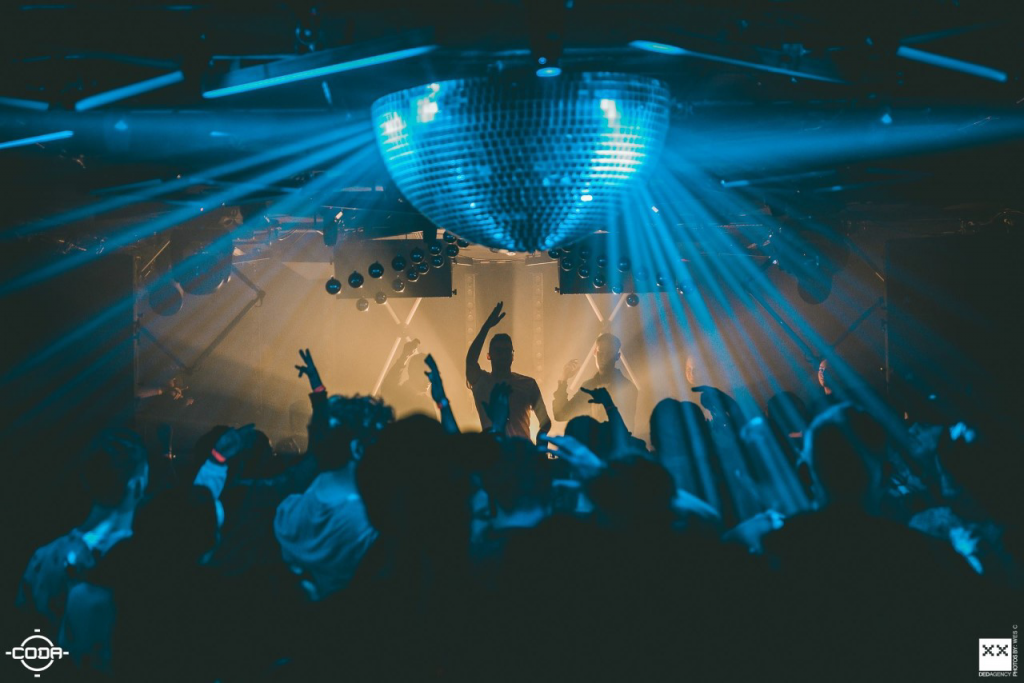 Comments
comments