On May 18, Innervisions touched down in Los Angeles for its first-ever showcase. Owners Dixon and Âme were joined by Trikk and Eagles & Butterflies for seven hours of world class sountracking in the heart of the city—not even a light rain detracted the packed-out audience from enjoying the music before them and dancing like there was no tomorrow.
The event was produced by Future Primitive, and it's safe to say that Innervisions' long-awaited, official entrance into the Southern California electronic sphere was a phenomenal success and a signifier of LA's overall growth in recent years as a respectable dance music destination. It made the fact that the show was also Pershing Square's first use as an electronic music venue feel even more fitting.
Eagles & Butterflies kicked off the showing at 4pm, putting forth an intricate patchwork of left-field electronica, midtempo grooves, and disco-infused cuts. Trikk served as a perfect follow-up act, laying down an equally vibey set but with a bit more edge and energy. From there, as rain began to fall, Âme and Dixon served up a four-hour journey with too many twists and turns to count, stunning fans with everything from hypnotic, tech-based records to grungy breakbeats. Together, the two were a match made in avant garde heaven.
Check out photos from the debut showing below, and be sure not to miss Innervisions the next time they roll into town.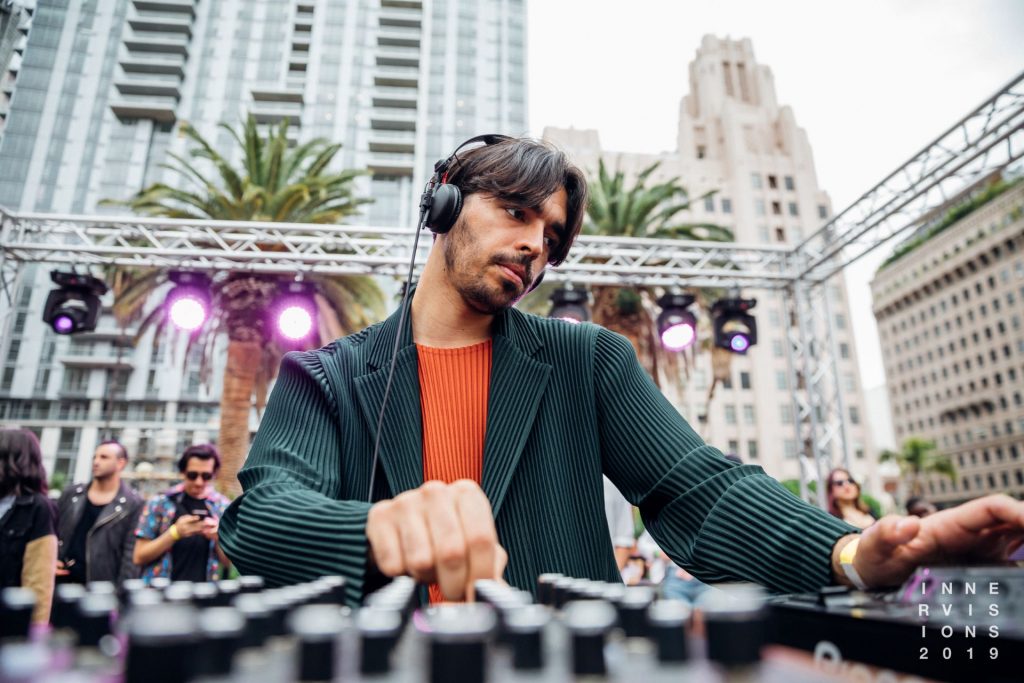 Phtoos
Photos by Galen Oakes unless labeled otherwise

Comments
comments