Airlines Records welcomes Graumann for his new single entitled 'Comuna 13' on which he features his alternate moniker GRAU-T together with his familiar one.
The grooving percussion sounds meet crunching textures and oscillating bleeps alongside hovering bass tones. Not only squelching synths, dynamic drums and trippy atmospheres, but also alien-sounding modulations such as flutters and rattling highs in synths and subtly interwoven skein of post-urban landscapes are brought to the table in this project.
Working for the grey side of electronic music with a variety of different influences, the artist showcases his unique style of energetic productions to which his listeners have become accustomed.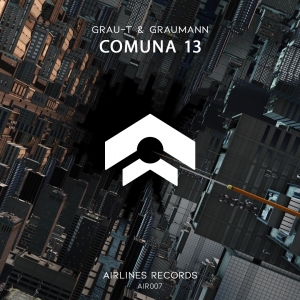 Artist: GRAU-T, Graumann
Title: Comuna 13
Label: Airlines Records
Release Date: 2022-08-19
– jbravo
Juany Bravo
Managing Editor
jbravo@musicis4lovers.com

Comments
comments