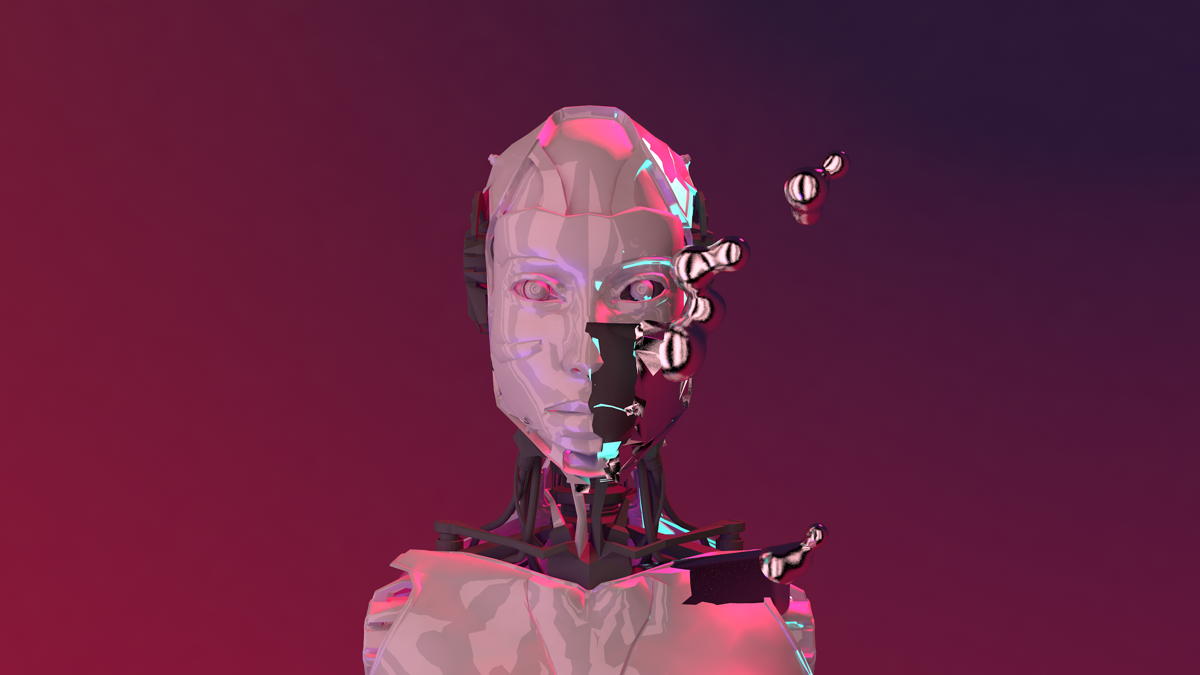 The Code gives a new definition to being an artist by keeping their identity as mysterious as their music. Although they are inspired by some Pop, R&B and Dance elements, The Code's music is meant to exist outside the boundaries of traditional genre expectations. One could even say The Code's music is genreless yet appealing to all ears that yearn for substance and complexity. The Code is much more than a producer and singer. They perceive this musical identity almost like a legacy: a platform that can be utilized by their descendants to prolong this free form of music decades after their death.
Words may not be able to describe The Code's artistic vision. That is why they are back today with a new music video for slowdancinginamerica from their latest EP – Mercury. The video starts with The Code's signature mannequin-esque figure that alludes to their anonymous identity. Once these figures take human forms and start dancing on a big screen at Times Square, one can infer that the dancers are anyone who participates in The Code's art, whether it be people The Code collaborates with or just people who listen to their music. The video's main theme seems to be uniting people over a common passion, which happens to be The Code's art. This observation solidifies their intention of using The Code as a platform to promote a unity for eternity. By including their famous line "this is what it feels like to be retrograde", The Code forces their fans to contemplate on the basis of their moral values and endorses a more inclusive community with participants slow dancing in America rather than
living fast without ever questioning their morals.
Joseph B. Carlin directed the slowdancinginamerica video for Transfixion Films. Carlin's previous works also include the music video for moments by The Code and numerous other projects for XYLØ, CADE and Computer Magic.
Within the duration of their artistic journey, The Code has collaborated with many established artists such as G-Eazy, Miguel, Bryson Tiller and many others, and toured the U.S. with Sango and THEY.
The Code's initial impact with Gravity feat. G-Eazy earned him over 8 million streams, and earlier projects like his debut with Blue Electronica (2016) and later Paramount (2018) resulted in outlets like Pigeons & Planes and The 405 endorsing their craft.
Watch slowdancinginamerica from below:
Comments
comments