Dear friends,
After careful deliberation and intensive conversations with our peers we've decided to change our name to Dam Swindle.
When we chose the name Detroit Swindle back in 2011, it was done as a homage to the music from the motor city. It was our mutual love for Motown and Detroit hip hop that brought us together and inspired us to start making music together. We added the 'Swindle' to make sure people wouldn't think we were claiming to be from Detroit.
We never intended to claim ownership over something that was not ours to claim. We've always been open about this when people asked us about our name, and we've made sure this was stated clearly in our bio. Even though we have always been clear about our intentions, our name has still sparked conversations about cultural appropriation.
In the past year, we've been thinking and talking a lot about our role in the music industry and in society in general and now more than ever, we feel it's important to realise how our actions come across to others. We want to be reflective, learn about our blind spots and be sensitive to how other people experience and view the world.
With that, we want to be open to change and want to contribute to the narrative of equality in a positive way: As artists, but above all as human beings. With this in mind, changing our name feels like the least we can do.
So, from now on, we're Dam Swindle. The "Dam" is a nickname of the city we've both lived in for so long: Amsterdam. And the Swindle? Well that's just here to stay. The new name might take some time getting used to but there's loads of new music coming to help you with that.
We hope to see you all soon on a dance floor near you. In the meantime, stay healthy, stay positive and enjoy the music.
Sincerely,
Maarten & Lars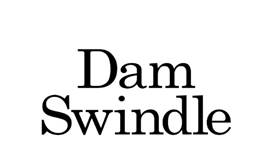 Comments
comments