M.F.S: Observatory welcomes Paskal Daze as he delivers his Bring On Down EP, accompanied by remixes from Diego Lima, and the label bosses themselves.
Diego Lima offers up a massive interpretation of the original, filled with a a tribal rhythm and bit-crushed synths that offers a very interesting and catchy pattern.
Out on November 22nd, via Observatory Music.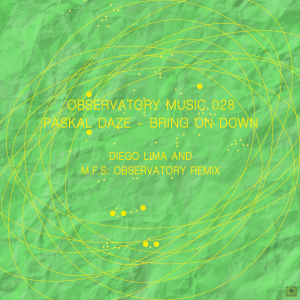 Artist: Paskal Daze, Diego Lima
Title: Bring On Down EP
Label: Observatory Music
Release Date: 2019-11-22
– jbravo
Juany Bravo
Senior Editor
jbravo@musicis4lovers.com

Comments
comments