Tony Guerra was born in Caracas, Venezuela. Since he was a child, Music has been a staple in his life. In adolescence, he began being influenced more in electronic culture, based on DJS / Producers such as Luciano, Marco Carola, and many others. In 2006, Tony begins to experiment with warmer sounds outside electronic music, working in small clubs and halls, DJing all kind of music, but it was not simply DJing, his creativity and fusion knowledge was a compelling show live that went beyond expectations, so much passion positions it as one of the most important figures of Venezuela, success today extends far beyond his own country.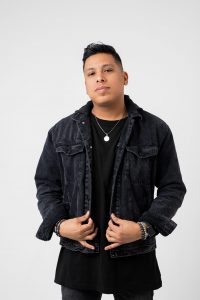 Interview with Tony Guerra
Can you tell me about how you got into electronic music and became a producer?
I started when I was 14 years old, thanks to my father, he had a stereo at home where he played his Salsa and Folkloric music vinyl's over the years, my very young brothers assembled a sound system with turntables, light horns and much more, I was learning from them how to mix with vinyl's, that's how my interest grew in the art of mixing music, thanks to my family over the years. As an adult and a professional Dj I felt that I had to move on to a different level and that level was production, I'll always be grateful with my class tutor at that time Mario Romero for teaching me everything that I know in that area, music evolves every day and that is why I like it read and learn as much as I can.
What artists were you listening to that impacted the tracks you wanted to make?
In the year 2009 when I started as a producer, one of the record labels that followed the most was "DESOLAT" by the amazing Loco Dice, the sound that they were creating at that time was a very danceable Tech House with sounds of artists who are currently quite positioned, artists such as the Argentine GUTI or SANTE from Berlin among much more, I've always been into House music in all its aspects but that was my true influence because it was the evolution of Tech House.
Tech house and techno are constantly debated as different sub-genres of electronic music. How do you define them and what moved you to blend them together?
For me, both are part of a great culture, where all the followers of electronic music will have a good time, no matter the genre, sub-genre the only thing that matters is that the dj makes the crowd spend an unforgettable night. As a dj in one night I like to present a proposal loaded with various genres such as techno, tech house, minimal and melodic moments, a dj needs to know that it is necessary to create emotions in the audience and that's achieved only by joining several genres and not being lineal, that is one of my rules during the game, be versatile.
What is your approach to DJing, who influenced you as you got into it, what is your own unique style?
I always focus on having a good relationship with the audience, they are my energy and my vitality… it is important to always keep that direct and close contact with them, my influences are dj's as LUCIANO, PACO OSOUNA OR JOSEPH CAPRIATI, the three of them in my personal opinion, beyond being great artists are excellent people who love what they do and have beautiful values ​​as a family, that is the basis of stability, having a family and a good work team to achieve every day all of your purposes.
How has your year been? What has been good and bad for you?
It's been a pretty good year, it's no secret that the world has been hit by the COVID-19 pandemic, and there have been many changes in the industry adding the new rules for the attendance of the shows, in the end is the most important for the dj and the audience, this has led me to make important changes in my life, such as making a renewal in my career and restructuring my way of working with my work team, we know that the most complicated thing about DJS today is Staying active, it has been difficult for many, but despite how bad everything was, for me it was a great test of believing in myself. I have never been good at going with the flow, and the truth is that when I try to do something that is out of the ordinary, because I am true to myself, it is when I find myself the most problems. Up to now I have not cared, I have always followed my ideas and principles to the end… I enjoy my career, and I am grateful for having a family and a great team that supports me in every step I take and every decision I make.
What's next, what else are you working on?
Many projects, I'm currently working with my team to organize a great calendar with my project of "Mez-class", a vlog on YouTube where I am interested in having that contact with my audicence showing more DJ tips, my travels and my everyday life. As well as I am focusing a lot on my record label, a lot of music it's coming all from incredible artists, I focus a lot on that search for good sounds and the industry never seize to amaze me. The truth is that a lot of work to do but I am happy with the results that we have achieved so far, everything is in the commitment and today I feel more committed to my public, their love makes me stronger every day, so the most important thing is to be remembered for the good things and that is my goal.
-Tony Guerra
Comments
comments