Chosen from an application pool of 100 artists, Man Power, Rapasa Otieno, Joe Snape and Me Lost Me take on the role of Artist In Residence from September 2020 to July 2021.

Each artist will develop an ambitious creative project with the support and platform Sage Gateshead can provide, including access to funding, investment in a creative project of their choosing, a residential retreat, rehearsal space, one to one advice and support, and a concert at Sage Gateshead or virtual event to showcase their project at the end of the residency.

Geoff Kirkwood (Man Power), formerly with DFA and Optimo aims to inspire the next generation of artists with his appointment: "As someone from a North Eastern working class community coming in from the electronic music world, and without the traditional arts credentials, I hope my appointment as Artist In Residence for such an iconic and world renowned local institution might go some way towards making the arts feel more accessible to people with a similar background to my own."
Since opening 15 years ago, Sage Gateshead has worked side by side with partners and the wider community to help address the complex blend of social and economic challenges faced in the North East. Employing 500 staff has brought investment and tourism into the region, generating around £500 million towards the local economy. Importantly, Sage Gateshead has brought social, cultural and educational value to over 10 million people and millions more via digital and broadcast activity.
Every year Sage Gateshead welcomes more than two million visitors to watch more than 400 concerts featuring all kinds of local, regional and international music, take place all year round. Music-making and learning activity takes place not only in the building but across the region, with 190,000 people of all ages taking part in over 10,000 music classes and workshops.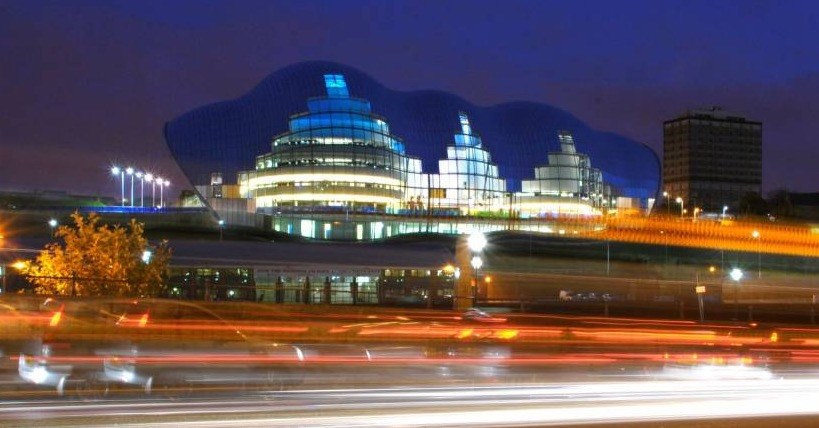 The North East region has been one of the worst affected by Covid-19. Recovery is slow and arts and culture have a pivotal role to play in their recovery. Proactively managing their finances, Sage Gateshead continued to protect jobs and ensure its iconic building remains safe.  It has received rate relief and tax deferral, accessed the coronavirus job retention scheme – 90% of staff are furloughed – and has converted project grants to core. 

"During these uncertain and complex times, musicians and artists can help us make sense of our world and our reactions to it and explore the future." Said Abigail Pogson, Sage Gateshead's Managing Director. "Many freelance musicians have been hit hard by the financial and practical challenges brought by Covid 19. It has therefore been especially important that we support musicians during this time and continue our artistic development programme right through lockdown. I am delighted that we are now announcing four new Artists in Residence for our 20/21 season. It is fantastic to establish some new creative relationships and look to the future. Welcome Man Power, Me Lost Me, Rapasa Otieno and Joe Snape to Sage Gateshead."
Comments
comments