We're really happy to be announce the debut Freerange release from French multi-instrumentalist, DJ and producer Laroye. Even though he has releases dating back to 2002 (for the excellent Faces label run by Pablo Valentino) it is fair to say Laroye has really hit his stride in the last couple of years, gracing the likes of Visions Inc, Tiff's Joints and Magic Black with percussion-heavy house jams with warmth and soul.
Lead cut Be The Change is an exceptional track featuring the vocals of Carlos Mena aka Casamena of Ocha Records fame. With a doff of the cap to the grandmasters Ron Trent, Joe Clausell and Louie Vega, Be The Change takes a soulful approach with Laroye getting deep on his analogue synths and heavy on the live percussion. The end result is a sublime slice of uplifting house which comes loaded with a positive message and stays true to the roots of the music that we love so much.
Editor's Review: An absolute masterpiece! Track after track this EP provides a new set of flavor clearly produced with an immense attention to detail. The title track 'Be The Change' sounds as a classic that has stood the trials of time and already secured a place in our hearts. A wonderful hybrid of sounds & style! My personal favorite, The Moody Dub, deepens the groove and sets a tone more suited for the floor. Closing out the EP, with Twisted, we get one more suited for those peak hour sets with more consistent energy. All-in-all, a must-have release for any Deep House fanatic.
Be The Change is out 10/16/2020 on Freerange Records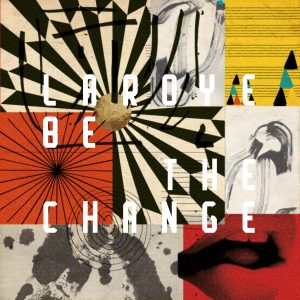 Artist: Laroye
Title: Be The Change
Label: Freerange Records
Release Date: 2020-10-16
Turn it up & enjoy!

Comments
comments