Known to friends, family and the taxman as Joginda Macnack and Mike Richards, the Surinamese-Dutch duo have been in operation for many years as DJs, broadcasters and, more recently, producers. First on Afro Deep last summer, then Vault Wax earlier this year with 'Muted Chaos', now Ovum, marking their arrival with two deliciously contrasting tracks.
'Joblot' flings us deep into their primordial soup of influences. Stomping kicks and a snake-like 303 acid line, it's a bareback venomous funk affair that really does hit you like its namesake from the off. Then, just as you think things can't get any more intense, a sudden change in rhythmic momentum flips things entirely half way through. Immense.
For more flip-wise finesse head for 'LoveDrums'. Showing a completely contrasting side to their sound and influences, this one blossoms from a slinky, live bassline strut into a full disco assault, all loopy, filtered and full of sunshine, it's the feel-good flavour we've been missing during these dark and frustrating times… Let's power up.
Joblot is out 9/25/2020 on Ovum Recordings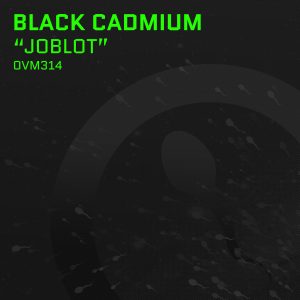 Artist: Black Cadmium
Title: Joblot
Label: Ovum Recordings
Release Date: 2020-09-25
Turn it up & enjoy!

Comments
comments