Emerging virtual artist Polar dropped 'Euphoria' last month and has been continuing to make her mark in the music industry
Leading virtual artist Polar unveiled 'Euphoria' last month, an electronic high energy track which follows the huge success of her first three singles; 'Close To You,' 'Boom Ballon' and an electro-pop cover of Leonard Cohen's 'Hallelujah'. The huge and exciting new release ensures 2022 kicks off in style for the rising star and industry game changer who is already living up to the hype and leaving a unique mark on the music industry.


The virtual world has truly exploded in the past 12 months. Major artists like Marshmello and Ariana Grande hosted huge virtual concerts in Fortnite in 2021 in the form of virtual avatars. Global brands are now signing deals with virtual influencers like Miquella to promote their products across Instagram rather than working with human influencers. Virtual reality headsets have now become commonplace in homes all over the world. Access to the virtual world has evolved well beyond major labels and the rise of the digital superstar has never been more prominent.

Polar embodies this more than anyone else. She is a young independent artist, 3D virtual singer and dancer who makes a mix of electro pop, game music and future bass. She burst onto our screens in September, premiering the music video for her debut release 'Close To You' in an exclusive viewing party in the game Avakin Life, where over 660K gamers attended as their virtual avatars.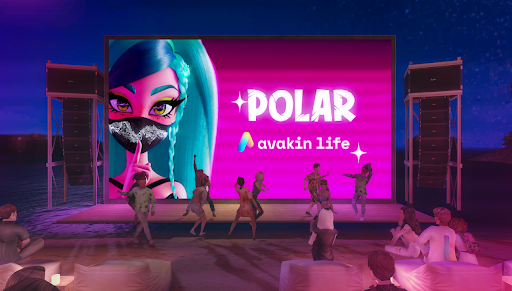 She has since built a huge and ever-growing worldwide fan base, racking up over 50 million views on YouTube and gaining over 1 million Tik Tok followers in just 3 months, with 10,000 new followers joining the 'Polar revolution' every day.
Her fans have already created a wealth of Polar-based content, with a Minecraft Monster School version of the video for 'Boom Ballon,' Avakin Life and more than 5 million views across her series of YouTube Shorts, with fans quickly taking to her quirky dance craze breakdowns. 
Her relationship with the virtual world continues to grow exponentially, having recently been added to the Virtual Humans portfolio alongside some of the world's biggest virtual influencers – an explosive market which is set to grow further as the elusive Metaverse begins to take shape into 2022, with some exciting conversations already underway to develop her involvement in the space even further. 
Social Links:
Comments
comments