After the success of Part 1, Stripped Down serves up a second EP of fantastic remixes of 'Kunuaka' from Makossa & Megablast's seminal album of the same name. This time Booka Shade, Stereo MCs, DJ T and Jenia Tarsol all come correct.
First up are Get Physical label founders and melodic dance-pop icons Booka Shade. They flip the track into something warm and rubbery, with rich and classy melodies dancing over the woody beats. Then come Stereo MCs, whose Connected label is one of the best for lovers of afro tinged and organic house. They remix it into a stripped back, heady cut with wavy drums and involving lead synths that take you deep in on yourself.
DJ T. is a giant of the scene who has opened clubs, founded Get Physical, played all over the world and defined House & Techno over countless EPs and LPs. He offers two versions: the Body Liberation Remix is a throwback jam with wobbly bass stabs a la Flat Eric and dusty breakbeats. The Body Contact Remix is just as club-ready but deeper, with crisp drums and plenty of tension in the stringy synth lines.
Jenia Tarsol made a name with an Ibiza residency alongside Guy Gerber's RUMORS and has gone on from his Israeli roots to be a real international presence. For his remix he was joined in the studio by Chaim and Sado V from Red Axes and the result is something special. It's a progressive, well balanced affair with little melodic riffs that keep you in suspense and always along for the ride. Last of all, the still magic original is included and will get any floor jumping.
This is another charming package that brings a wide range of fresh perspectives to a most timeless dance classic.
DJ T.'s Body Liberation remix is out on September 20th, via Stripped Down.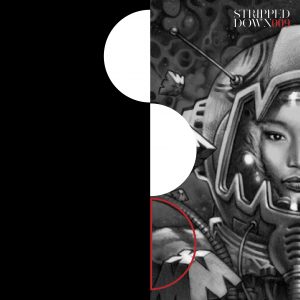 Artist: Makossa & Megablast, DJ T.
Title: Kanuaka Remixes Part 2
Label: Stripped Down
Release Date: 2019-09-20
– jbravo
Juany Bravo
Senior Editor
jbravo@musicis4lovers.com

Comments
comments