10 Years in this crazy industry is no mean feat, and Johannes Albert's FRANK MUSIC label reaches this mark on December 3rd.
Over the last decade the label has released music from Lauer, Fred P, Long Hair,  I:Cube, Small People and Kayroy. It has also been the home for the Johannes Albert and Iron Curtis albums 'Moon' and 'Moon II', plus recent club anthems 'Broken Heart' and 'Airport Disco' by young Irish artist, David Jackson.
To celebrate its 10th Birthday, Frank Music have unveiled a special six track release, featuring works from friends new and old. Presented in both vinyl and split-digital formats, the project features new music from Max Lessig, Iron Curtis, Amount, Captain Of Your Heart, Levitation Avenue and label boss, Johannes Albert.
A lovely selection of melodic, breakbeat and electro moods that perfectly encapsulate the sound of FRANK MUSIC.
A1 Amount – Dphrase (05:37)
A2 Captain of Your Heart – L.ove (03:22)
A3 Levitation Venue – Everything's Good (04:43)
B1 Johannes Albert – Dynamo (05:46)
B2 Iron Curtis – Münster West (05:39)
B3 Max Lessig – Make Me Cry (06:22)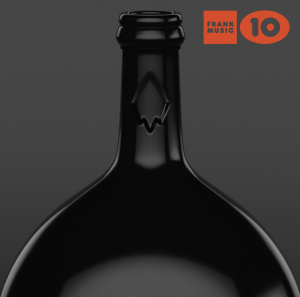 Artist: VARIOUS ARTISTS
Title : 10 YEARS FRANK MUSIC
Label : FRANK MUSIC
Release Date : Digital Out Now / Vinyl  03/21/21
Comments
comments