Muzik & Friendz return in 2021 with their 15th vinyl release. This time they present a 4 track VA featuring music from Defaultman & Sapurra (Poker Flat) from Russia, Max Telaer (Ltd, W/Lbl) from Brussels, Nicola Brusegan (Relikt) from Italy and a collaboration between Tunnelvision and Pat Lezizmo.
We got the chance to chat with Pat Lezizmo about this release and what's inspired him musically throughout the years.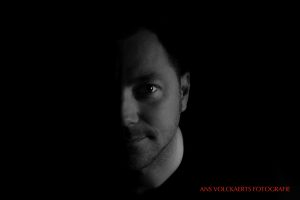 Interview With Pat Lezizmo
Q1: Who is Pat Lezizmo?
Hello and thank you for having me on your great forum. My name is Pat Lezizmo and I live in Belgium. I started making music back in 2010 and I released a lot of originals and remixes during the past decade on labels such as Conya Records, Smooth Agent, Good For You Records, Be Adult and many more.
I focus on making deep atmospheric music within all possible sub genres. So, the result after a studio session can be a classic Vocal track, or a Deep Afro track or even a more Techy tune.
As long as it might take the listener on a journey, that's all-what matters to me.
In 2015 I started my label Muzik & Friendz Records as a platform for myself and for my friends.
Q2: Tell about your new release on Muzik & Friendz Records?
The next release is called 'The Resolute Session' and is part of the mini VA compilation series I'm having on the label. I try to gather people and tracks that radiate a kind of waywardness.
I'm happy to have the Russian duo 'Defaultman & Sapurra' on the record. Their track 'Must Have' is a good mix between lo-fi and classic deepness with a jazzy twist. Very Nice!
Max Telaer from Brussels is a Muzik & Friendz regular. I love his sound which is an authentic blend between rawness and emotive sampling which you can hear on his track 'The System Is Wrong'. I had the privilege to release his debut album '2 faces' in 2019 which you should really check out!
I also have the pleasure of having Nicola Brusegan from Italy on board. I've been following him for a while, and I'm pleased we finally found the opportunity to work together. He's one of those guys who's pushing the original House sound with each track. You want to dance? Put a record from Nico and you're good!
Lastly, we have the collab track from Tunnelvision and me called 'It Will Be Over Soon'. We know each other for quite some time but got out of touch. During the lockdown we picked it back up and started sending jams to each other. Once he sent me that Rhodes/piano riff I knew we had something special. I added extra layers and elements to that riff and made a classic arrangement. I did not expect to get so many positive reactions for that track, but I guess we really caught the 'lockdown' vibe in that track. Thank you for premiering it on your channel.
Q3: Who are your greatest influences?
Ron Trent has always been a great influence. I'm fascinated by how he can take you on a journey with just a few elements. His arrangements are so well done, listen to 'I Feel The Rhythm' and you will understand what I mean.
Atjazz is another legend I totally adore. He's so innovative in his productions, each track takes you on a trip and he always keeps the dancefloor in mind. Listen to 'Track 7 (Mix 2)' and you'll know what I mean, such a nice tune.
I need to add Jimpster to this list. I'm a fan of his productions and his label for so many years. Every release is a gem. He is the master in keeping a track evolving and interesting. I love his last EP with 'Sanguine' as the highlight for me. Simply beautiful music.
Q4: Can you let us about scene in city? What artists do you love past and present that have inspired and encouraged you and what parties that you love going to have helped your musical evolution.
Back in the 90's I was a 'Bonzai' (Records) raver, and I was totally into the UK rave scene that was going on at the same time.
We have a history of big clubs all over in Belgium during the 90's but those clubs disappeared slowly.
Luckily, we had a lot of open-air party concepts popping up during the last years which is a great way to party. I'm looking forward to those again once we can all come together again and dance.
Belgian artists that inspired me when I got into producing are Kolombo, Spirit Catcher, Ramon Tapia and Leach from who I learned a lot during our sessions together. Good times.
Nowadays I'm looking more at the local talent and record labels that we have in Belgium. I mentioned Max Telaer, but there are many other guys working hard like Rawdio, 22 Weeks and labels like Gents & Dandy Records. And of course, the producers I regularly work with like Le Babar, Frederick Alonso, Half Circuit Orchestra…
It feels like a mini community that supports each other, and I'm happy to be part of that.
Q5: How have you been keeping busy during lockdown?
To be honest it took me 4 to 5 weeks to get my head around the situation. I stopped with the music and focused on my family until we found a balance in our lives again.
After that I was lucky that my friend Le Babar sent me a project to work on and it sparked my passion for producing again. We made 'You Are Beautiful', with Anano on vocals, and from that moment I got back in the studio working on new music.
I believe that the several lockdowns do have an influence on the vibe/mood of the music in general. It is perhaps more authentic and coming much more from the heart than it was before the pandemic. Music can help healing.
Q6: What else can we expect from you over the next year?
I have a lot of music in the pipeline this year. Mostly collaborations as it is my Favorite way to work fast and efficiently. With the technology you can make music together without being in the same room. It's great.
In a nutshell, there's an EP coming out on UM Records with Half Circuit Orchestra, another one on Mois Black with Martain and a very special one with Frederick Alonso on Atjazz Record Company.
And there is more unsigned material in the vault.
For more info please check:
-Pat Lezizmo
Turn it up & enjoy!

Comments
comments