Even the mere thought of a going to a clubbing destination as remote as Vietnam this year must seem to most like a crazy dream, but the reality is Vietnam is quickly becoming a jewel in the crown of South East Asia. Having already been exposed to Western ideals by the American and Australian soldiers during the 1960s, the country has become the new mecca for intrepid clubbers the world over.

Ahead of their new release, 'Wolf Pack EP' by #Asymmetric on September 28th, Pink Room Records and Heartbeat Saigon boss Chris Wolter sat down with us to chat about DJing, moving to Vietnam and the burgeoning music scene.

Hi Chris, great to have you with us. Let's jump straight in, tell us about your journey to Vietnam. What was the country like back then and what made you stay?

I came to Vietnam in 2005 for work. I'm a civil engineer, born in Rostock, Germany. My old company was contracted to design and engineer three representative buildings for the Vietnamese Government.

My journey started in Hanoi, the capital in the north of Vietnam. In 2005, there were a few bars and club usually owned by locals and operated by ex-pats. I remember, we often went to the Baracuda Bar and Pontoon Club in the Red River area where music did not matter, we were just happy to go out and meet friends. At this time, there was not really an electronic music and club scene.

Back then, the capital, Hanoi was already developed but there were not many high-rise buildings and new larger developments as you can see it today. The city had still its old charm and the typical shophouse architecture. I fell in love with this city, and Vietnam, and this was the starting point of my long term stay in this country.

After the projects and my assignments in Hanoi were completed, I moved to the south of Vietnam for another project assignment. I worked and lived over more than 4 years in the countryside of Baria-Vung Tau Province. This was also the time where I met my wife and she is one of the reasons why I decided to stay in Vietnam.

How often do you return to Germany? Do you notice more changes each time?

In the beginning, I returned to Germany every year but this changed over time to once in 2 years. The changes that I noticed were personal ones, but Germany as a country did not change much to me. Especially during my visits in recent years, I noticed drastic changes in my personality that will make it hard to ever come back and live in Germany.

The club night you run is called 'Heartbeat Saigon'. Where did the name come from and how long have you had it?

Before Vietnam, I was already deeply involved in the electronic music scene back in Germany organizing parties and DJing. We had a beautiful party series named "July in" organized together with my friends Albee and Emmrich. Interestingly, Emmrich is now involved in Pink Room Records and the mastermind behind the excellent mastering.

My life in Vietnam was always beautiful but there was a lack of electronic music and club scene. This should change when I came to Saigon in 2012. Heartbeat Saigon was founded by Paul Tonkes and me. We met shortly after my arrival in Saigon (Ho Chi Minh City), became friends and we discovered a common interest in music and parties. One night, we met for dinner discussing our idea to organize parties. The name of the parties was a particular topic, and under the influence of lots of red wine, Paul came up with "Heartbeat" as first option which we selected.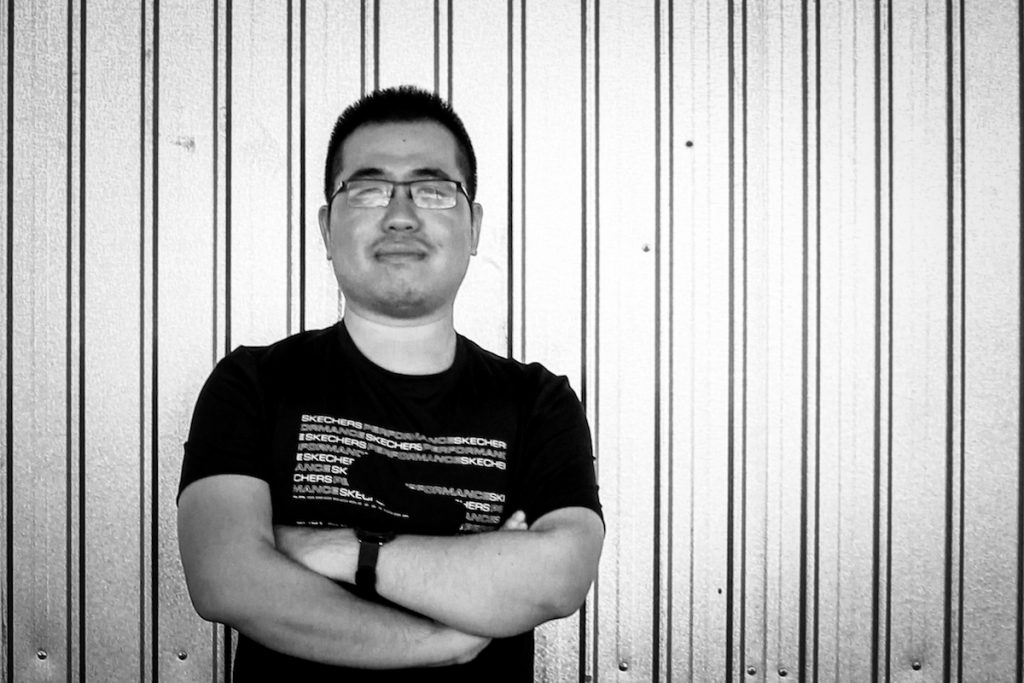 Can you recall a particularly good gig experience for us? Either where you DJed or a show you saw.

I always remember my first gig in Hanoi, Vietnam. This was at the Hanoi Soundstuff Festival in 2008 together with my partner Olaf Zeumann as Olaf Zeumann Ensemble (OZE). We played a live set for the audience, a mix between drum n bass, techno and house beats. The event was public and shown on TV which made it even more interesting.

I also played a vinyl DJ set at the afterparty which was really exciting since the way of spinning vinyl and the music itself (a quote for the insiders: Und im Hintergrund Bodzin) were very new to the Vietnamese audience.

At this event, I met the pioneer of electronic music in Vietnam, Tri Minh! I also met another producer at this time pretty much unknown called B.A.X. He and I became very good friends over the years and we have been doing lots of events together. We also started our labels – Holy Grail Music and Pink Room Records – approximately at the same time.
Okay, tell us about the clubs. When did western music, and in particular House and Techno come to the Vietnamese?

Western music was already in Vietnam before house and techno music was rising in Europe and the US. It is my experience that people in Vietnam are quite open minded for new things including music. It is quite hard to give an exact date but it must be around 2008 or even before when house and techno music arrived in Vietnam. In Hanoi, it was promoted by Tri Minh who is considered the pioneer of the electronic music in Vietnam. In Saigon, DOSE was doing warehouse parties around the same time.
From history, we know the Americans spent a long time in the area, especially the '60s and '70s. Ho Chi Minh City (Saigon) boasts a couple of well regarded clubs, we understand, booking international acts. Has that US influence helped the Vietnamese accept certain Western cultural traits?
During the time of the American presence, one of the oldest clubs in Saigon 'Apocalypse Now' opened its doors and is still operating now (not in the original location). So, yes, I would agree that US influence partly shaped the music and nightlife culture.
Tell us about the Happy Buddha club on Phu Qouc. Is this a party island particularly or does the country uniformly accept dance music? If not where are the best parties to be had?
Phu Quoc island is a big tourist destination in the south of Vietnam located in the Gulf of Thailand. It has beautiful weather, beach fronts and landscaping and the Happy Buddha Club is located in the centre. To me, it is a pearl among the house and techno clubs with a special atmosphere and with a passionate owner. You rarely find a club like this.
In general, dance music is accepted in Vietnam but it is challenging to open and run a club due to the strict legal requirements you need to comply with. Even so, Vietnam has a quite active club scene with many clubs in Ho Chi Minh city such as Observatory, Lighthouse, Broma, and Arcan. Hanoi has some good places too, particularly Savage.

Other good parties and events around Vietnam are Epizode Festival on Phu Quoc Island and Wonderfruit Festival in Thailand. Hopefully, the festival culture will be further developed in near future in Vietnam and surrounding countries.
With the scene in Vietnam is still developing, we understand many of the main players still work regular jobs in the day. Can you tell us about who you consider to be the pioneers of the scene and who could make their name internationally?
I've mentioned Tri Minh a couple of times now, he is the godfather of the scene organizing events since around 2007/2008 and booking acts like Hans Nieswandt, Coma, etc. Tri Minh is also the founder of the Hanoi Soundstuff Festival which started in 2008.
At this time, eventually, a few ex-pats were playing house and techno music in smaller venues and bars. So, I consider Tri Minh as the pioneer and main influence bringing electronic music to Vietnam and starting the electronic music scene in Vietnam.

Another name that is to be seen as one of the pioneers is Dee.F who was also organizing electronic music parties in Hanoi. It took a few more years until the electronic music scene became more established in Ho Chi Minh city, it is mainly influenced by Club Observatory and Heartbeat Saigon bringing house and techno events to the city.
Talk to us about the record label business in Vietnam. No doubt your labels aren't to only ones around. Is there a vibrant scene? Are you all friendly?
There are a few labels based in Vietnam that release electronic music. Between the labels, there is a friendly and supportive atmosphere. As well as my label, Pink Room Records, I am also producing music for my friend B.A.X's label, Holy Grail Music.
What motivated you to start Pink Room Records?
The motivation was already there when we established Heartbeat Saigon. It was always our dream to attach a label to the promotion. Pink Room Records is dedicated to Techno music with an open music policy which means everything goes as long as it is good and has a high quality and production value.

To my knowledge, Pink Room seems the only Techno label based in Vietnam and it is one of our goals to attract Vietnamese producers to release their music with us. We already did a release with Dee.F and hopefully, we can attract more producers from Vietnam in near future.

Your next EP – Wolf Pack – is released on September 28th. Talk us through the signing process and what stood out about this record for you.
HA! The signing process was very fast, We received a few demos and decided on the 4 tracks on the EP… DONE! I love this EP because it is very raw, repetitive and produced purely analogue. It is also bringing back the time where tracks were only produced as tools to be mixed in the DJ set. 'Roll Brother' is the quiet moment on the EP and lets people on the dance floor relax before the next storm is coming!
Comments
comments