Reaching its first major milestone, the 50th MÜSE release arrives in the heart of summer as label manager and A&R Bizen Lopez mans the controls, revealing his 'How Somebody Feels' EP to close August. We sat down to discuss his new track and more.
---
Hi Bizen, welcome to Music Is 4 Lovers! Where in the world are you right now?
 Hello, I am currently on the island where I was born, in Palma de Mallorca.
 What was the music scene like where you grew up in Palma de Mallorca? Which local and international artists have inspired your sound?
 Well, it wasn't really the scene of my city that inspired me to create my path or develop my own sound, I've always stayed a bit out of the Mallorcan scene because I didn't see anything that really caught my attention or find some kind of inspiration in it, it's true that I moved around the most pioneering clubs that gave me the opportunity to listen to great international artists. Artists like Loco Dice, Richie Hawtin, Marco Carola, Adam Beyer and Chris Liebing were in my beginnings a great source of motivation and illusion to develop my career as an artist.
 What can you tell us about your latest record 'How Somebody Feels', any specific inspiration behind these two slick productions?
 "How Somebody Feels" comes from some complicated weeks in my life and ends up being one of those tracks that change your mood when you finish creating it, It's a deep and at the same time forceful track, it's a mix of my current sound with the one from some years ago. 
 "Shake & get down" is a more punk track, with fresher sounds and more groove. In this track, I was looking for that sound that characterizes "Muse" as a track, more in the style of my first release on the label "What Are We Doing".
 Balancing your roles as a label manager, A&R, and a full-time DJ must be quite the juggling act. How do you manage to keep everything in sync?
 The truth is that this year has been crazy… and if you add to the fact that I became a father a year ago… anyone who has children knows what I'm talking about hahaha. It's really just knowing how to organize yourself, once you have everything organized you just need to give everything its time, having everything organized and planning a schedule is the only way that "Muse", my label "Sibil.laMusic" and my artistic career keep working… maybe the most difficult part is to be able to schedule the dates with the artists, we always want to respect the times and make the releases have the 100% visibility that they deserve.
 As an integral member of the MUSE family, how does it feel to watch the label grow and connect with so many people?
 Well, I am very happy to be part of "Muse", having exclusive access to their music catalogue and connecting with all the people who support the brand is a privilege for me. The feedback received from listeners and recognized artists shows that we are doing a good job with the musical selection and that the effort behind it is rewarded.
 Are there any fellow DJs or producers you dream of collaborating with in the future?
 Without a doubt, being able to work with Dennis would be a dream come true for me. I've always been a fan of his sound and has been a great source of inspiration when it comes to sitting down to produce, for some years now he always drops some of my tracks in his sets, so I know that he is also a fan of my sound, hahaha, I'm sure we will soon get to release something together.
 Can you tell us about your record label 'Sibil.la_Music' and its mission or vision? Are there any upcoming events or releases from your label that you're particularly excited about?
 Well, the main mission of my label when I opened it was to be number 1 in a short time, and so it was! I got a number 1 tech house with the track "I Feel Like", It was a goal accomplished for me, and more importantly when it was under the label that I had created myself. Our vision was to release good music without labels, to support emerging artists, and above all to enjoy the process. In "Sibil.la_Music" we don't care if you have few followers in networks, or if you release your first release with us, if we like the music, go ahead with it. I'll take this opportunity to leave our email demos.sibil.lamusic@gmail.com.
 Reflecting on your artistic journey thus far, could you pinpoint what you regard as the pinnacle of your achievements in your career?
 It is complicated to answer this question because I could not say exactly what would be the summit, if I can say that I am very proud that successful artists are supporting my music, artists like Nicole Moudaber, Adam Beyer, Joseph Capriatti, Ilario Alicante among many others. Also being able to visit cities like Italy, Dusseldorf, Turkey, and Switzerland, makes me feel proud of the work I'm doing, I guess I hope that the summit never comes and I can overcome these milestones year after year.
 Where do you see yourself and your music in the next few years? Any exciting projects or ventures on the horizon?
 The truth is that I don't visualize a future without music, that's for sure. My mission is to keep growing every year, improve my sound, and keep getting to know countries. This 2023 after leaving my job as a sound technician at the beginning of the year I have had much more time to schedule dates, and I have expanded my contacts… for 2024 I have several projects underway that I am sure will enrich my artistic career, it is still early to talk about it, but I can say that I will finally visit one of the cities that I am most excited to know. On the other hand the 100th release of "Sibil.la Music" is coming and we have something very special to show our listeners.
---
'How Somebody Feels' is out now on MÜSE – buy HERE.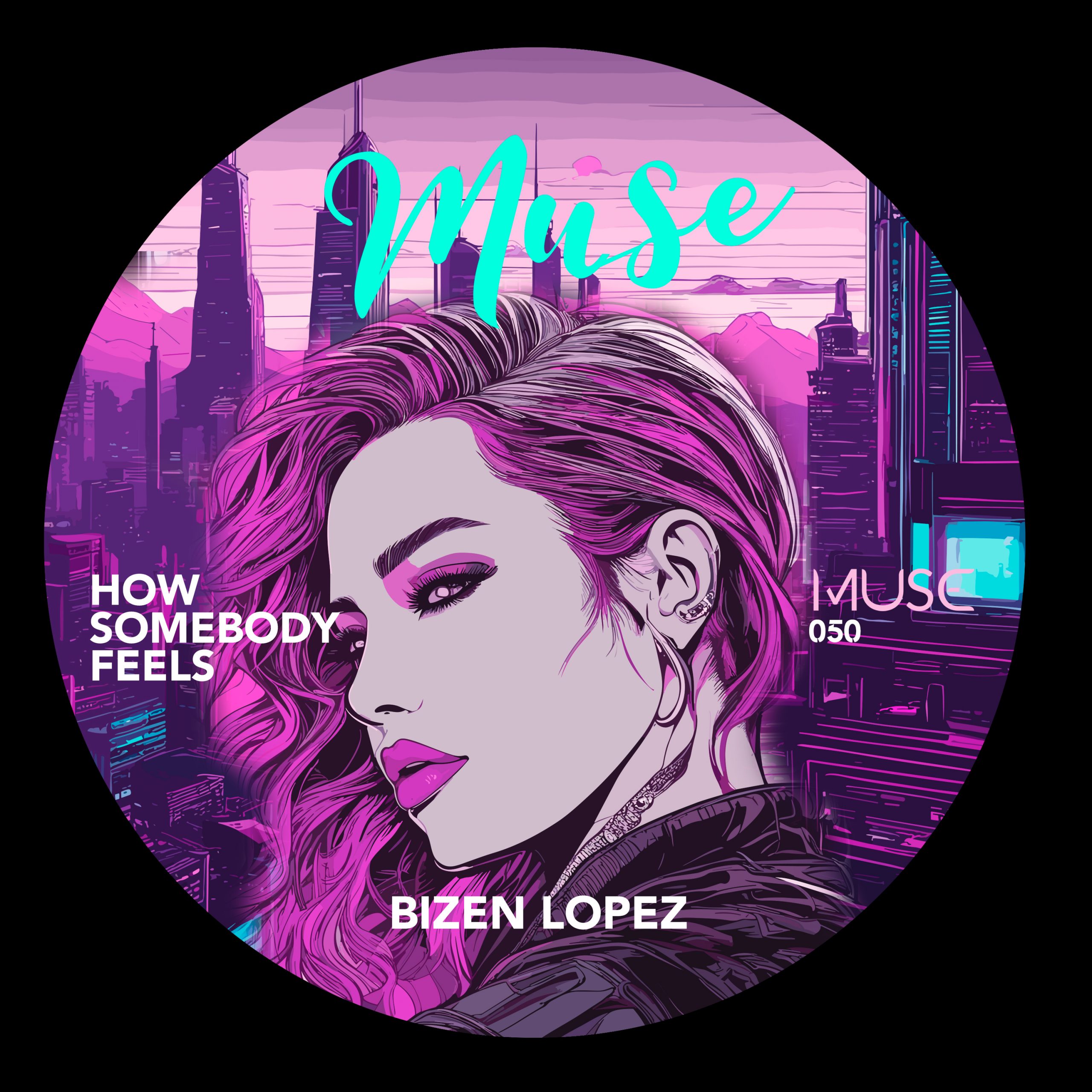 Comments
comments