Work in Progress return with a bang, with there I Wanna This Record release featuring ROAR, Nico Forster, and Zolbaran. A cleverly arranged remix from The Willers Brothers sees the EP another strong push from the label. So we asked ROAR at this stage, what are the labels that influenced you along the way….
1 – Archipel (CAN)
"Hosted by Master Pheek, when we began working together with Romain, it was a shared passion with the influences of sounds from this Label. I remember that it was a goal to sign one day on this prestigious label, and now its done and we are really proud to part of this kind of Label".
2 – Ninja Tune (UK)
"Created by The duo Coldcut, very eclectic Label, like Fink, Herbaliser, Bonobo and more, we are very inspired by the mix of all of this fusion of styles. Always warm and different, we love that".
3 – Poker Flat (GER)
"Founded by Steve Bug. My reference album since 2006, The last Resort from Trentemoeller, A masterpiece and a source of inspiration in my point of view, it is how electronic music can tell a story like a movie".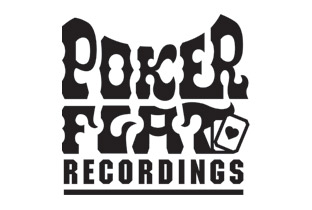 4 – R&S Records (UK)
"All the time new sorts of tunes and open mindedness to show how electronic music is diverse. A lot inspired by released from this big Label".
5 – Perlon (GER)
"It's Obvious…"
Keep up with WORK IN PROGRESS here, and buy the 'I Wanna This Record' EP now:
https://www.deejay.de/ROAR_Zolbaran_Nico_Forster_I_wanna_this_record_WIP002_Vinyl__354148
ROAR Facebook
ROAR SoundCloud

Comments
comments