From the collaboration of two of the heavyweights of the new deep house scene Turbojazz and Sean McCabe was born "Wanna Dance" conceived during the period that kept us all away from our beloved dance floors.
The original mix recalls the atmosphere of a modern house party enriched by one of Detroit's best known voices: Javonntte. While the remixes are entrusted to the skilled hands of Moondance, with a highly "technological" mix that contrasts with the unmistakable twist of EVM128's remix.
Wanna Dance is out 10/02/2020 on Last Forever Records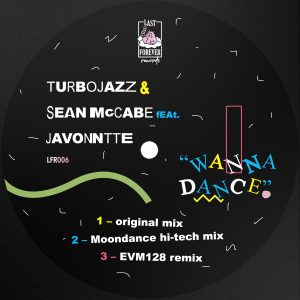 Artist: Turbojazz, Sean McCabe, Javonntte, Moondance
Title: Wanna Dance
Label: Last Forever Records
Release Date: 2020-10-02
Turn it up & enjoy!

Comments
comments