Next up on Wyldcard, we revisit a highlight of 2020 with a brand new remix.
No Hopes and Tom Forrester's 'It's Over' took the Beatport charts by storm appearing on Beatport's own Tech House hype chart as well as some high profile artists. Repopulate Mars regular Dead Space makes it his own in 2021 with a clever remake which is already vying for track of the year.
Smoothing out the bumps and adding extra spice to the vocals, Dead Space makes 'It's Over' into a powerful peak time bruiser for the housier floors.
'It's Over (Dead Space Remix)' is out Friday 22nd January.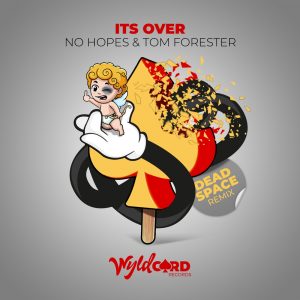 Artist: No Hopes & Tom Forrester
Title: It's Over (Dead Space Remix)
Label: Wyldcard
Release Date: 2021-22-01

Comments
comments