German producer Oscar House is back with a  new single and singer Armen Paul from New York on Found Frequencies. With Amen Paul's rich vocals and the gentle chords setting the stage for its beat-driven counterpart, "If We Die Tonight" has something for every house music lover out there. We caught up with both boys to dive deeper into the track and their stunning cooperation.
What were your individual highlights from last year?
OH: In the winter of 2019 a dream came true for me. My track Serval would be played on the Main Stage of the Tomorrowland Winter Edit by Lost Frequencies, but also the personal meeting in Berlin with him was a highlight.
AP: I finished creating my debut EP which I released in January of this year.  Finishing that project represented a stamp of identity for me.  It was the first body of work I created that felt cohesive.
What inspires you and influences you most?
OH: The love for music is my greatest motivation. There is no better feeling as a music producer when you see how your own music touches other people.
Armen Paul: Working with people who are motivated by the beauty and quality of a creation.
Tell us about the inspiration behind your new collaboration!
OH: In spring 2019 the single "All Time Love" was released in collaboration with Armen Paul. Armen is a talented singer and at the same time a casual, cool guy. The first collaboration was highly professional and we stayed in friendly contact. In the summer of 2019 I visited Armen in New York and it quickly became clear that there will definitely be a wide collaboration. Shortly after that I created "If we die tonight" with classic passages from "All Time Love" but also a distinctive typical Oscar House – Drop
AP: Well, first off, I'll say we did NOT write this song with COVID-19 in mind lol.  However, you can likely see it's clear cultural relevance during this extremely challenging time for the world.  It's my second collaboration with Oscar House, who I've really enjoyed working with.  He's from Germany and I live in NYC, and he was able to visit the city this summer, where we met in person for the first time after working on music virtually for a year or so.
What goals, hopes and dreams do you have for the rest of your career?
OH: I live faithfully according to the motto
"the sky is the limit"
In the last two years my personal goals have been exceeded by far.  The idols became supporters and collaboration partners. A dream would be to play on a stage with them one day. You never know where the journey will lead, but one thing is for sure, I will continue to work hard to fulfill my dream bit by bit.
AP: I want my music to represent my ongoing evolution of self.  Struggling to find individuality is something I feel like a lot of people can relate to.  Part of my musical growth means becoming more emotionally aware and in-tune with myself.  This isn't to be mistaken with pure individualism though.  It also includes and evolution of my understanding of others and how our lives impact one another.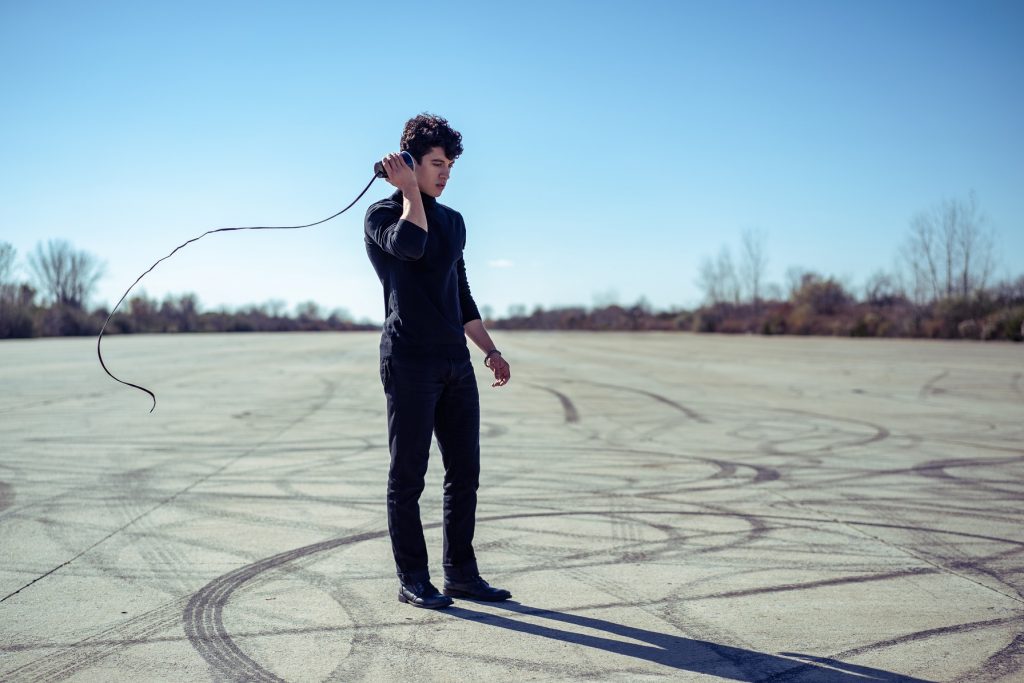 And how has the recent corona pandemic personally affected you guys? Do you think that music can help people in hard times?
OH: The Corona crisis is bad for me as a DJ as for many others. Many gigs have been cancelled so far. So I spend more time in the studio and I am currently working on a new single, which will be released in November. At the moment help is needed everywhere and so I help out in a department store and fill up the shelves, so that really everybody gets what he needs. To help other people I am not too bad for any work. I hope that we all get through this well and that everyone can go back to a regular daily routine.
AP: Living in one of the most populous cities in the world, the pandemic has certainly been jolting.  At times it feels like a ghost town.  The limitation of staying in one refined space for so long is quite isolating.  Additionally, being separated from friends and family can be scary.  In some respects, I feel defenseless from protecting my parents.  I think music is one of the primary ways I cope with these feelings, and I'd imagine it is for many others as well.  I'm working on collaboration now that I think might help people empathize with and address these really complex feelings.
What does music mean to you personally?
Oscar House:
Music means life for me.
To listen to music gives the world its existence, but to understand it gives its value. I need music around the clock, because I could not imagine living without it.
AP: To me, music is the way I internalize and understand the things that I might not either feel comfortable admitting to myself, or things that I've had difficulty dealing with.  Music is my source of understanding.  It's the most true expression of self.
How often do you look for new music and where?
OH: Most of the time I always look for new music before the gig, but at the moment I do it every day. This year there is a lot of good new music for a long time. I hope that it continues. Mostly I use Beatport, Soundcloud and Amazon-Music to search for new music.
AP: Every day.  I try to share new music I've found from new artists with my co-writes and co-producers at the beginning of sessions to show them what I've been listening to and also ask them to share new music they've heard so that I'm constantly exposing myself to artists or genres I may not have typically found otherwise.
What is your greatest dream for 2020?
OH: A cooperation with Lost Frequencies, but this is currently in progress. Stay tuned for what's coming up
AP: I don't like to say I have dreams.  It feels more so like I'm constantly working to manifest my own reality.  Your dreams should be your reality.
Comments
comments