Finally after so many days of hard work with the team from Delicious Recordings, Pioneer Global Colombia & House Mag from Brazil we proudly presents "Latin America Collection Vol. 2" Mixed & Compilated by Andruss & Dmitri Saidi from Mexico.
The Bunny Tiger is back with a super-anticipated New Year present! The label run by German DJ and producer Sharam Jey turns its attention to Latin America Vol. 2 with this new collection of 25 dance floor essentials in the southern hemisphere. A heated mix of old, new and up-and-coming artists from Andruss, Dmitri Saidi, Rayzir, Groove Killah, Camilo Do Santos, Javi Colina and many more.
The VA titled "Latin American Collection Vol. 2″ features a wide range of groundbreaking sounds from the very first work, with Andruss & andres Dajer 'Hands On Your Knees" opening the release with the perfect house beats on the song. The Label boss Sharam Jey & Bunny tiger prepare this one after the big success of Latin American Vol. 1
'Lalalalala' from FeelGood is a very fine tech house track, followed by the super latin collaboration between Dmitri Saidi and Rayzir In 'La Julieta'. The VA is still more dancing, as well as we want; And to top it off, come the simplified warehouse sounds of Camilo Do Santos and with his super acid house came back to the roots at Chigago with his track called "No Acid No Party". This is another essential collection of club-ready weapons from the ever-active Bunny Tiger label.
Also includes many talents from Latin America as Vibn, V-Lake, Arzenic, Jungle Jack, Kardox to mention a few of them.
VA's 'Latin American Collection Vol. 2' is out this 14th January on all music stores, including Beatport, as well as on streaming platforms for fans to listen to wherever and whenever they want.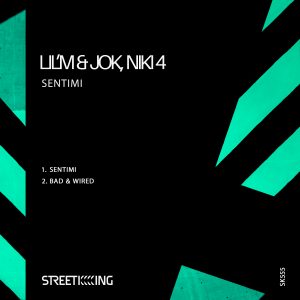 Artist: Various Artists
Title: Latin America Collection Vol. 2
Label: Bunny Tiger
Release Date: 2022-01-14
– jbravo
Juany Bravo
Managing Editor
jbravo@musicis4lovers.com

Comments
comments