Chaim and Jenia Tarsol's label continues to go from strength to strength after the success of their two previous releases, 'Back To Life' and 'Ossain'. The fresh imprint now returns back to Tel Aviv for their latest artist, Kino Todo.
The 23-year-old DJ and producer  is very much an exciting up-and-comer who is making moves fast. He has associations with Red Axes's Garzen Records – both through his releases and his recordings for their radio show – and this new EP is a great window into his wonderfully weird world.
We wanted to touch base with Kino after his recent debut on Blue Shadow to find out more about his local scene, production and his current music selection.
Kino Todo's 'Gidafi Na EP' is out now on Blue Shadow and can be downloaded/streamed here: Gidafi Na EP (incl. Red Axes Edit)

---
Hey Kino, Thanks for catching up with us today. How are preparations going for your upcoming gig this weekend at Haifa Friday Delights? Do you have an idea of what you will be playing or do you tend to go with the atmosphere on the night?
My aim during preparations is to come with new music to the club.
In general, I know in advance what I am going to play, but nevertheless you never know where the atmosphere will take you.
How would you say that the music scene has developed over the last few years in Tel Aviv and Israel overall? Are there any particular venues that you love to check out for new music?
The Tel Aviv scene and the scene in Israel in general has developed and grown a lot.
It's great to see more and more people who come to listen to electronic music. There are many cool spots in Tel Aviv and outside of it.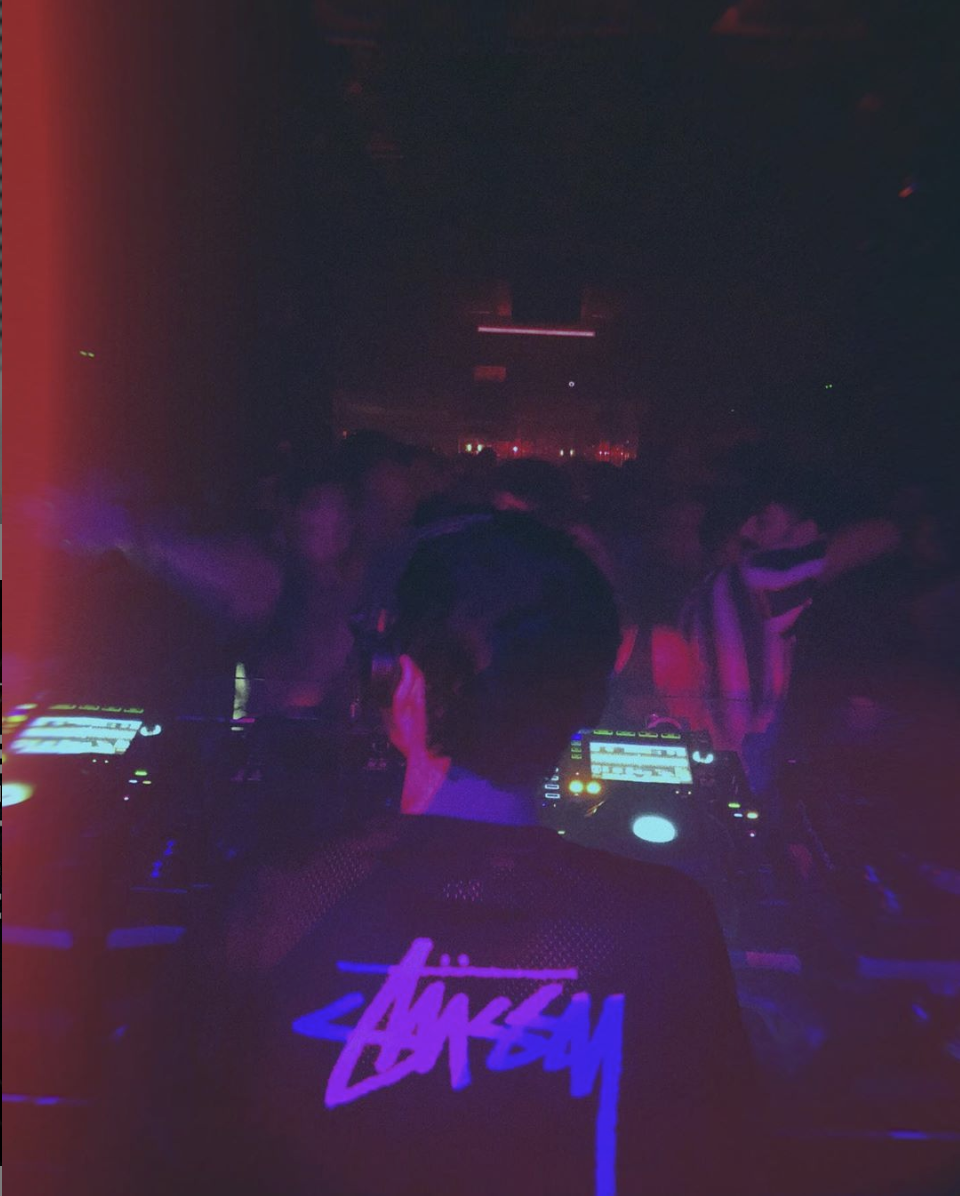 Were there any specific highlights for you musically this year? Such as a festival performance, a collaboration with an artist or a release you made?
This year was crazy, mainly because I began to work with several producers I really like.
The connection with Red Axes was the most exciting part for me!
On your latest release 'Gidafi Na EP' on Blue Shadow, you worked with vocalist Tesfit on some of the tracks. How was it collaborating? Did you find your music was influenced by the vocals or has been since the recording?
Yes, I worked with Tesfit on Gidafi, when we met at the studio I already had track and knew approximately what I wanted.
We just had to figure out how to implement it. We recorded lots of nonsense, but at some point I felt it was good.
Outside of music, what inspires or directs your creativity? Are you influenced by certain environments, interactions or activities?
I think what inspires me most are different cultures.
When I began recording vocals in Tel Aviv, I suddenly realised that people from all over the world live here, one just has to find them.
And regardless from that, there are people in my life who inspire me.
With such a successful year of live performances, what would you say are your top five tracks for playing out at the moment? Do you find that you find gems which you keep close in your collection or does the track lists change quite readily throughout a twelve month period?
Of course the track that the crowd most wants to hear is Gidafi.


But I play many tracks of mine which the people know long before its published.
Most of the stuff I play is mine, so they don't really change, i just add more.
In the studio when producing a track, what would you say is your first go-to piece of equipment? Do you tend to work with hardware or software more? Or are there certain elements, such as rhythm or melody, that you lock down first?
I usually start with the rhythm, I have all kind of drum machines that I like to play with.
But there are no rules, I sit down until something happens.
What else do you having coming up in the near future? Should we be keeping an eye out for any specific tour dates, releases or any other projects you would like to mention?
I have many cool things coming up. Music and gigs. I will have another release at Blue Shadow this year, and other things.
That's great to hear and that you'll be returning to Blue Shadow, we look forward to hearing more soon – thanks for chatting with us today!

---
Kino Todo's 'Gidafi Na EP' is out now on Blue Shadow and can be downloaded/streamed here: Gidafi Na EP (incl. Red Axes Edit)


---
Follow Kino Todo on:
Facebook | SoundCloud | Instagram

Comments
comments