After his hot new 'Darling' remix on Hot Creations, we're excited to feature FUSE and Rinse FM resident, Rich NxT, on our beloved Lovecast series.
As one of FUSE's original residents, Rich NxT has played a major part in the brand's evolution — helping take it from its after-party roots, to being one of the most respected event brands and labels on the planet. Rich NxT's trademark sound has supplied many defining moments for the label, with a handful of solo EPs, including 2018's acclaimed release The Brigade, which features his track 'Serious' — acclaimed by Mixmag as a 2018 standout.  These gained the support of many DJs including The Martinez Brothers, Jamie Jones, tINI, Alan Fitzpatrick, Cuatero and Butch.
Taking influence from the London's drum n bass and jungle rave scene, and later the minimal and tech-house scenes, Rich also runs two of his own labels, NxT Records, and its imprint, What NxT.
Rich's DJ highlights include appearances at Robert Johnson, Amnesia Ibiza, Space Ibiza, Tobacco Dock, Nordstern, and Mint Club, Festival and Warehouse for Ricardo Villalobos & Friends, alongside extended sets for Fuse at Village Underground, Studio 338 and across the UK for FUSE's 10 year celebrations.
The current year looks set to be a defining one for Rich. Releases out already include EPs on Elision (with Cab Drivers & Howl Ensemble remixes), alongside NxT005 that includes tastemaker favourites 'Mally' and 'The Norm', the latter featuring at Mint Club when he played alongside Villalobos. A new FUSE EP 'Hard To Be' dropped in February, including the track 'Wah' that garnered huge hype on the IOM group in recent months. A debut remix on Jamie Jones' imprint Hot Creations this past March, while the Londoner continues his residency on Rinse FM with FUSE, ensuring the first quarter of 2019 is industrious as ever
There are plenty exciting shows waiting to be announced, too, so stay tuned for details!
This mix was recorded live at FUSE's 10 year anniversary party at Studio 338. Be sure to check out Rich's interview below…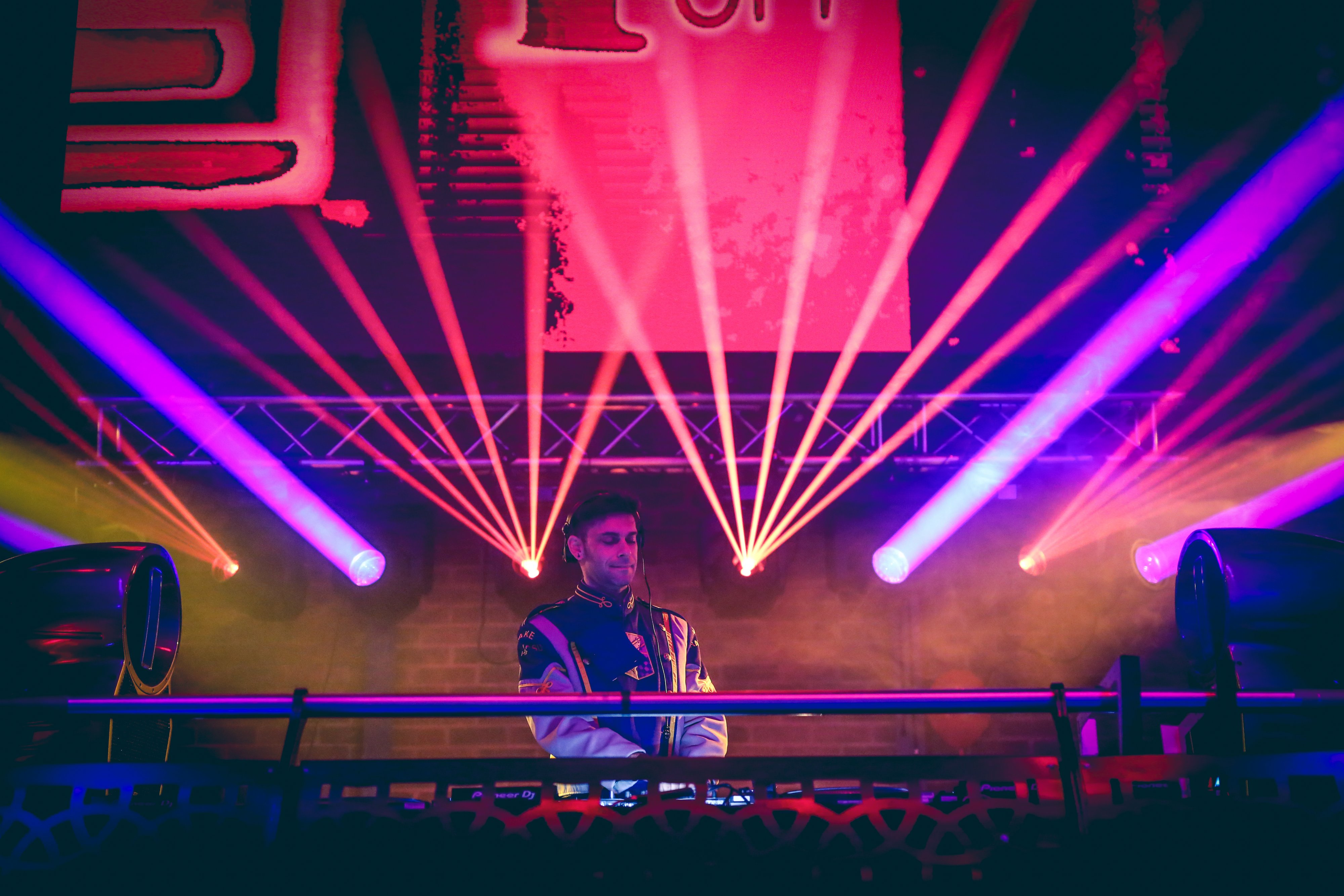 Interview with Rich NxT
How did you first get introduced to dance music?
My introduction to dance music was in the 1987/88 with the explosion of rave culture in the UK. It had such an impact that tracks like Rhythm is Rhythms 'Strings of Life' and Royal House 'Can u Feel It' were breaking through into the charts making the scene easily accessible and simple to get more under the skin of the vast amount of music out there. This lead me to hardcore then jungle and my first raves; London had a plethora of amazing pirate radio stations with DJs like Brainkillers, Funky Flirt and Remarc providing the weekend soundtrack for me.
What is the most challenging part of becoming a full-time producer and touring artist?
For sure I find it a challenge to balance studio work and touring. On one hand I need to be outputting music regularly to keep my gig schedule healthy. On the other hand more gigs means less rest and less time in the studio. There is no point for me to chase an endless tour if I haven't been able to make any music for six months. Naturally I also miss my loved ones during those more constant periods. That's something you learn to deal with over time.
What has been the most exciting turning point of your career so far?
I'd say probably the release of FUSE029 with 'Brigade', 'Serious' and 'Eight'. The tracks were heavily supported as was the more recent FUSE034, though the catchiness of 'Serious' definitely brought me new supporters around the world.  I recently was very glad to see that the original which I sampled has an official re-release on Elrow. Before FUSE released this we tried to identify the sample but didn't have any luck at all. Simon Harris has been in touch and we have made sure the publishing is all done properly. He is really happy with my version and glad that FUSE put it out.
East London is your homebase. If someone were visiting there for the first time, what clubs and/or parties and/or restaurants would they want to check out?
Club-wise Village Underground, Studio 338, Mangle and 93 Feet East are real institutions especially where Fuse is concerned. FOLD has opened recently with a 24 hour licence and a complete absence of neighbours which helps as councils often cite noise complaints in limiting opening hours. For more of a bar/hang out Bar 90 and Grow in Hackney Wick are great places for food and drinks with a soundtrack. And the new development at Here East has a wicked selection of places just next to the canals and lee valley.
What advice would you give to an aspiring producer?
Stick to what comes out naturally and explore your sound. Listen to other tracks as a reference for mixing and bass levels, though stylistically don't limit yourself to what has come before. Don't work if you don't feel like it and do something else instead. You will be happier and more energised afterwards for your next session.
How was it working with Hot Creations on your latest remix?
I loved doing this. I have followed Basti Grub's music for a long time and the team behind the label is very good. Jamie and I go back quite far to the London scene in the mid '00's, too, so it's nice to link up again. In fact, I often get asked where the NxT comes from. Well back then I was called NiceandExcellent DJ and one night on the way to an afterparty with Jamie we stopped for a chat and it went something like this:
Jamie: Rich, I think you need to change your DJ name to something more catchy, more serious…
Me: How though?
Jamie: Well, just kind of say it a lot and slur the words…
What's on the horizon for you in 2019 with Fuse, NxT Records and beyond? 
I have lots on the horizon. I have two EPs signed to FUSE London. One solo and one collaboration which I can't wait to announce officially. Enzo [Siragusa] and I have music to be released including 'See you in 10' which has been a really big track this year! The next NxT Records release will have two exciting remixes. I offered my remixers free range to pick tracks from the first 4 EPs and they chose some of my favourites! Gig wise, FUSE is about to take over Fabric this weekend and I'll be heading Down Under for Easter. There are plenty exciting shows and just waiting to be announced too so stay tunes for details!
Do you have any hobbies outside of music?
I like to do a bit of DIY, our family likes to get out in the forest or camping, playing football and cricket with my son, and of course getting in as much partying as possible though that's a bit harder these days.
Dream gig…
I've not yet been involved with many festivals, something that's changing this year. I love my clubs and after parties, and at the same time I do relish the opportunity to challenge myself and my sound in a bigger stage.
Name one of your go-to tracks…
Jamahr – Panorama is getting a good amount of playing right now!
Tell us about your mix…
This is my first hour from the FUSE 10th birthday at Studio 338. This was a very special party and I hope the mix encapsulates how the room was developing that night.
Drink of choice…
Tequila. It doesn't fill you up and less trips to the loo on a long set!
CHEERS!
– jams
Jimbo James
Editor-in-Chief
jams@musicis4lovers.com
Comments
comments