From launching Urban Torque Recordings to co-founding the Fancy Human label, Leigh Morgan has been an important DJ and producer in the house music scene for over a decade.
The London grown artist is renowned for leading club nights at notable venues, such as Heaven and being joined by esteemed DJs including Juan Atkins and Craig Richards. Leigh continues to serve up releases on his imprint and showcase his dreamy tracks that have had early support from the likes of Tensnake, Dave Angel, Colin Dale, Moodymanc, Matthias Vogt and many more. 
We wanted to catch up with Leigh to hear about his upcoming projects, debuting his first release on his Fancy Human label and his views on the ever changing electronic music scene.
---
Hey Leigh, thanks for chatting with us today. What are you up to currently? Are you locking in studio time as we come into the winter months or are you preparing for a DJ gig?
Many thanks for having me! The last year in all honesty has been a little quite on all fronts. My partner gave birth to our first child and we have recently moved house, so there hasn't been much time for music. The album was made prior to my sons birth, so now I'm itching to get back to making music again, my studio is half way rebuilt. So immediate plans are to finish the set up of that so I can begin to make new music again. So I'm hopeful winter will bring lots of studio time and fresh inspiration.
Your debut album 'A Knack for Calamity' recently dropped on your co-founded label Fancy Human features vocals, organic sounds and atmospheric synths, do you find you have a go-to piece of hardware or software you use when starting a project? Do you prefer digital over analogue or vice versa?
I originally started out producing purely digitally, either with Ableton or Logic or a mix of the two, but to be honest I struggled with that, I never really found a work flow that helped me. Eventually I started to buy hardware and just found that I could have a lot more fun and it felt more natural to work with gear. So effectively I ditched digital apart from the DAW itself and effects plugins and have worked exclusively with hardware for the last four years or so. Ableton PUSH is an integral part of the set up, being a non musician, it really helps me extract what's in my head.
Nord Lead RackOther than that, the Nord Lead 2 Rack is a wonderful synth and I pretty much used that on every track of the album, it has so much scope to sculpt the sound and create wonderful leads or lush soundscapes. I don't have a particular way of starting a track other than an idea of what I want to make, whether it be more house sounds, or more electronica.
If it's house I'll usually start buy building a drum kit and laying down a groove, or more recently get going with the Roland TR-09. If it's a more electronica type vibe a usually start with some chords or melody from the Nord Lead. Either way I much around for a few hours laying different sounds until I have some semblance of an idea I'm happy with. I also love the Roland JU-06, I always wanted one of the originals, and the Boutiques do a good job of getting there in terms of sound. In fairness I probably jump around a few bits of gear to kick things off before I find something that sticks.
Outside of music, what inspires or directs your creativity? Are you influenced by certain environments, interactions or activities?
I think that's quite hard to put a finger on. Creativity is difficult to capture, particularly when studio time has to be fitted around a day job and family life, so you hope it strikes when it coincides with the time you eek out. It's difficult to say, for me at least what actually inspires it. I think particularly now, being inspired by nature, given where I live and the access to beautiful countryside simply by stepping out of my front door is probably where it comes from now. Conversely, now I don't live in the city, visiting London or elsewhere provides something else, which I can't put my finger on as yet.

Since moving to London in the late 90s, how would you say that the City's electronic music scene has developed and evolved? Would you say that's a more eclectic mix of genres and artist or certain trends repeating themselves that you have witnessed before?
An interesting question, and one no doubt you'll get many different perspectives and answers. I almost look at it from an outsiders point of view. It's very different to when I was DJing regularly and going out in the late 90's and early 00's. Back then, I suppose I was part of the scene, I'm very much not part of any scene these days, which is natural when you get older, go out less and focus on other things like family. I think there are certain aspects of the scene as a whole which are a little stale. You can put that down to a number of factors, socioeconomic in that the make up of London and the expense of living there naturally changes culture, and for me it has become homogenised in a lot of areas, not just in music, but across cultural life. There are scenes which are interesting. The London Jazz scene has become a lot more vibrant in the last few years, particularly with younger artists coming through and blending jazz with electronic sounds. When a scene becomes successful and buzzing, people do gravitate towards it and it eventually loses it's sparkle. This has always happened, but particularly it feels right now this goes on for longer periods.
There's more amazing music being produced than ever before, but often it's drowned out by a sea of the mediocre. This is something that should be got to grips with eventually, but it makes it hard for a lot of very talented artists who don't go with the flow to get heard. I think at the moment, you just have to dig deep to find the most interesting stuff going on, whether that be music or club nights or whatever.
What is interesting is that niche genres can exist now quite happily without the need to mass market PR, radio and press. They can exist online, with dedicated fans who follow artists and labels, I don't think this was as possible in the past, as the route to the audience was very controlled, which is not the case any more. So really it means communities are becoming less and less confined, what's happening in London or any other city can easily be heard and grow anywhere in the world, and to me that's more exciting than talking about any particular city.
With such a busy year already in the studio and getting out releases, outside of your own work, what would you say are your top five releases this year so far? Are there any specific records that you keep playing or does a selection change quite fluidly?
While house music will always be my first love, as I get older I find my musical tastes expanding. I was always so focused on house music, that for a good period of at least 10 years not much else got a look in. Over the last few years the world of Jazz has really been something I've opened my eyes to a lot more, and given it's significance across all genres but particularly it's influence on house and techno it was quite remised of me not to be delving in to much much earlier in my life.
Inherently I love electronic music which is melodic, hypnotic and has groove. The new Floating Points album I expect to be up there this year, Flying Lotus and his Brainfeeder label can do no wrong. I think also I'm more influenced by more global sounds.
In my day job I've been lucky enough to work with record labels from all over the world, labels like Soundway for example opened me up to lots of African Music from the 60's, 70's and 80's, and over the past few years haven been introducing new artists from there and from South America. Anything DJ Koze does stands out also. I don't really like to pick out favourite particularly, as I think a lot depends on mood, there's stuff I'll listen to obsessively and then not be in the mood for it for a while and then go back to it later in the year again.
In your local area are there any hotspots that you get inspiration from? Such as certain venues you like to check out, record shops to do some digging at or places you get to hear new music?
I moved to the countryside in the summer, so my environment has changed dramatically in comparison to living in London for the past 20 years. So it's a very different kind of inspiration, peace, tranquility the landscape. It will be interesting to see how this influences the music I make from here on in. So far, I haven't at any point missed London, so I get more of a kick out of being out and about in nature than I would say browsing in a record shop these days.
The first release on Fancy Human was a collaborative release with Lucatwana aka Robert King & Tom Coulling, does the idea of composing more joint releases ever come to the forefront of the label? Have you been involved in any other collab-projects? 
Tom and I did do a couple of tracks together which haven't seen the light of day, so there was a kernel of an idea to do more together, but alas we are spread far and wide in terms of proximity to each other so in practical terms I don't think collabs are on the agenda any time soon. But you never know, I tend to enjoy working a lone more, the idea of just sharing parts back and forth could be a way to bridge this.
What else do you having coming up in the near future? Should we be keeping an eye out for any specific tour dates, releases or any other projects you would like to mention?
At present, it's a blank page, I didn't really think beyond getting the album out. The main aim is just getting back to making new music. I don't wish to repeat the sound of the album, but I really enjoyed making the album. It was more of a challenge than making straight up house tracks to release as singles, and I think that process and having a goal was quite inspiring. Since making the move out of London and having a child, I have been thinking a lot about what I would do next, and I think the idea of making another album and moving the sound on from the first make sense. I finished the album at the start of 2018 so it's a long time since I had that in my mind in terms of what I wanted to make with 'A Knack for Calamity'. I think my thoughts have moved on from there to another vibe, perhaps to a sound which is a little more dark, tripped out and hypnotic, we'll see.
That's really exciting to hear and we will definitely be keeping an eye out for your next project. Thanks again for catching up with us and we can't wait to hear from you again soon!
---
Leigh Morgan's 'A Knack for Calamity' on Fancy Human is out now. 
Download/ Stream it here:
Beatport | Spotify | Soundcloud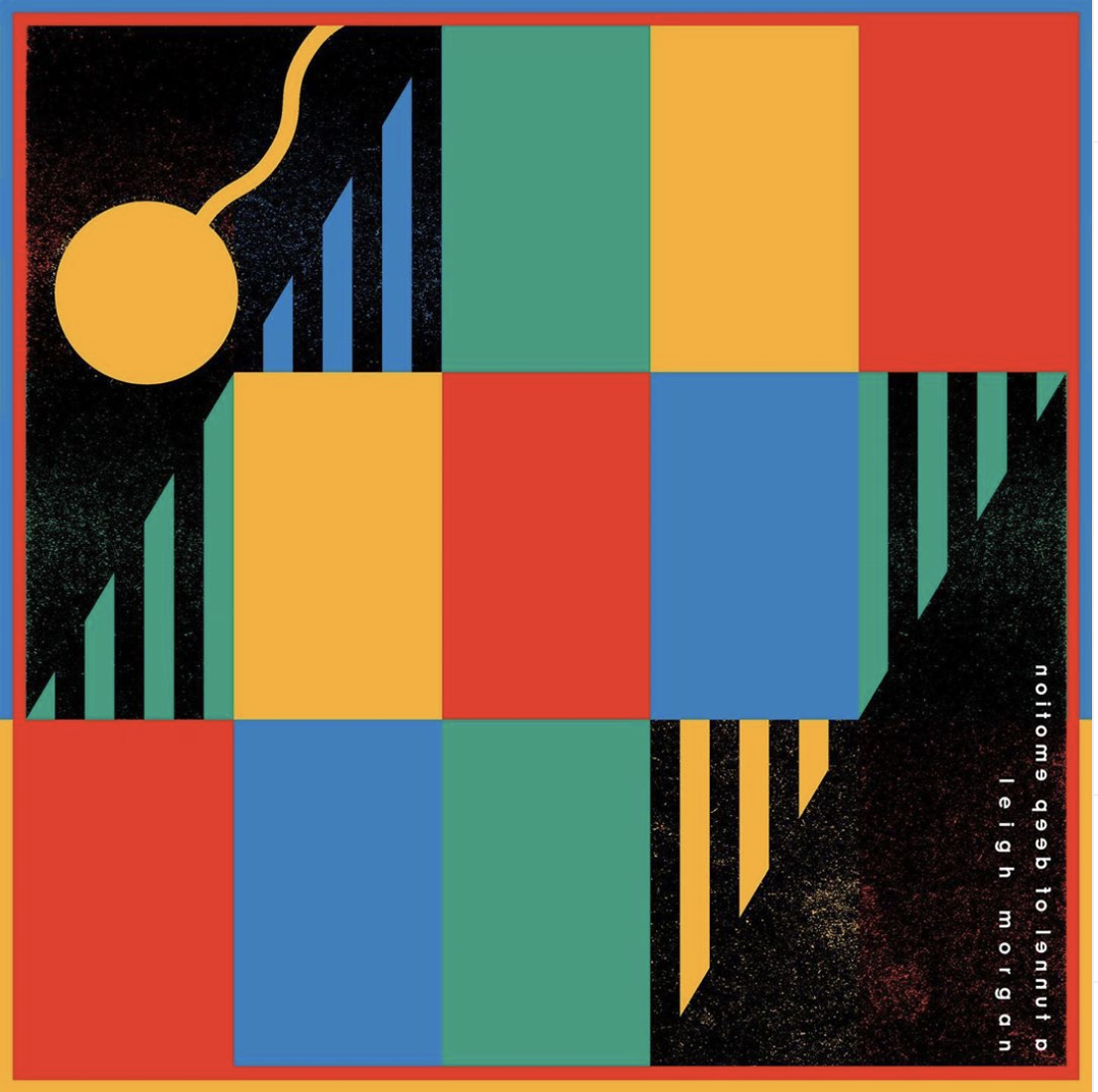 ---
 Follow Leigh Morgan on:
Facebook | Instagram | Twitter
---
Comments
comments